Spiritual Bachelorhood
April 28, 2022
1 min read
In a three-part series originally delivered at the University of Mary, Msgr. Thomas Richter offers an overarching vision of the Christian interior life.
---
Faith acknowledges the needs of the heart and relates them to Jesus. However, due to original sin, we often sit in self-made aloneness, failing to bring our needs to him. Filled with anxiety and worry, we try to fix ourselves, not realizing that this tendency arises from the often-misunderstood vice of sloth. It's time we kick the spiritual bachelor out of the basement and open up to Christ in prayer.
---
These episodes are available on our podcast channels: Spotify, Apple Podcasts, Google Podcasts, and Stitcher.
---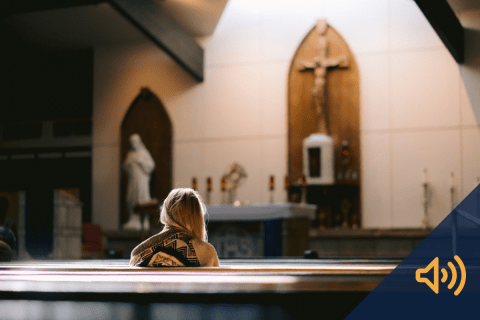 Next: Actively Receiving, Actively Rejecting
Turning to God involves rejecting that which holds us back from him. Actively receiving and actively rejecting are two sides of the same act of faith.
Actively Receiving, Actively Rejecting
Previous: Christian, Not Pagan
As Christians, we need to make sure that we're getting God right; however, many of us have a pagan vision of prayer.
Christian, Not Pagan