Equipping Ministries
March 17, 2022
14 min read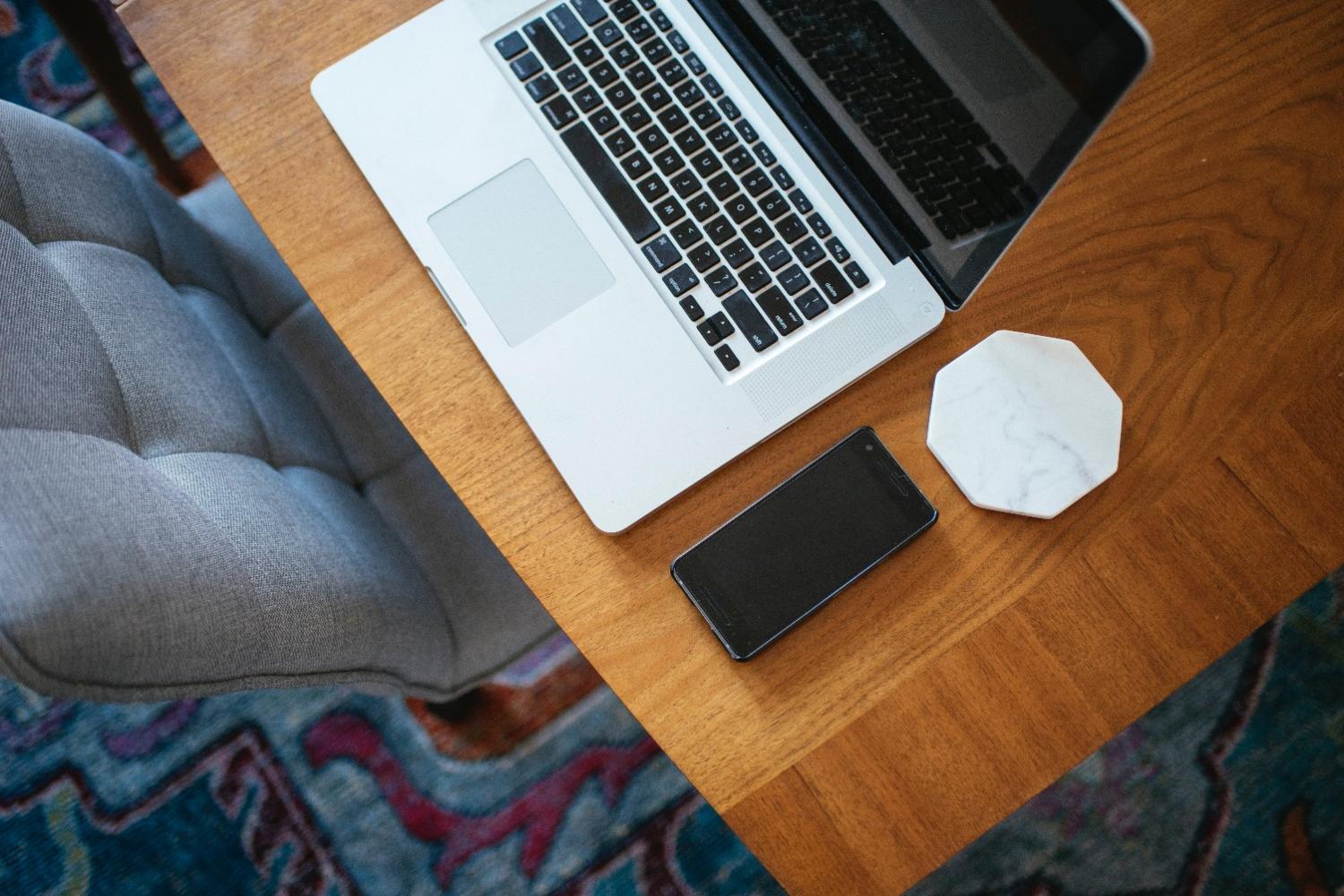 JM Boyd, president and lead consultant of Glass Canvas, a marketing and brand agency for churches, non-profits, and Christian ministries, spoke with Monsignor James P. Shea, president of the University of Mary, at the 2021 Napa Institute Summer Conference to discuss his experience in assisting Church organizations and the launch of a new platform, Tilma.
---
Msgr. James P. Shea (MShea): JM, it's great to sit down with you. The Prime Matters project is all about serving students better and providing wider and broader thought leadership. Your company, Glass Canvas, was right there with us at the beginning. It was Glass Canvas that helped us to formulate and dream up the project. What is your sense for it now that you see it in full bloom?
JM Boyd (JM): I'm so excited for what you're doing with Prime Matters: it's so needed, and you're perfectly positioned to take it on. We had no idea what we were stepping into when you first brought the idea of Prime Matters forward and came to brainstorm with us. It's amazing how God puts things together so distinctly, especially as the world has changed so tremendously over the last 18 months.
MShea: It is amazing to think back on how much has happened in the last year. We were just dreaming up Prime Matters with you, and our book, Christendom to Apostolic Mission, was still in manuscript form. We didn't know how felicitous it would be or how providential it would be to launch the site and publish the book in the midst of the pandemic. Glass Canvas has launched a new platform as well, and I want to talk to you about that platform and how the timing has perhaps been providential for you, as well.
JM: The time the University of Mary spent with us at our office guided us, as well, in ways that you can't even imagine. We've been going through our own transition, from being an agency marketing advertising software to a product. We're trying to map not just software, but content against the world we're living in. So often in the Church, we try to grasp onto what was built a century or two ago instead of asking what our world looks like today. When Christians were building 200 years ago, they were looking at the world that was in front of them and responding to that. We need to do the same. But we don't like looking ahead that much nowadays: we want to hold onto what is behind us. I think that's the product of the devil trying to distract us.
MShea: One of the most catastrophic things the Church can do is to operate in a Christendom mode instead of operating in the mode of this new apostolic age. So I'm interested in hearing about the sort of ways in which Glass Canvas is moving. Maybe you could give us a sense for how Glass Canvas was born?
JM: Just under 10 years ago, Glass Canvas started with me and three other partners. We had all been working in different fields of marketing, communications, software development, user experience, design, and marketing psychology. We came together with the desire to never hear the words, "Well, that's good for a church" ever again in terms of marketing and communications. We wanted to offer Christian groups and institutions professional, modern marketing and communications guidance in order to help them present themselves appropriately to the time we're in.
Over the last 10 years, we've been able to spend time with groups like the University of Mary, the Franciscan Friars of the Renewal, the Sisters of Life, FOCUS, St. Paul's Outreach, and many more. Even though all these groups had come to us for help, we now recognize that they were part of our own formation. Our time working with organizations like yours was like a natural human formation, preparing us for who we needed to be. By the time the pandemic hit, we had been building our new software platform – Tilma – quietly off the sides of our desks for quite some time.
Our core idea was to build software to address the world that currently is rather than the world that was, which led us to structure everything around human formation rather than sacramental formation. It's not that sacramental formation isn't important, of course: it's that many organizations within the Church have been too heavily focused on it, forgetting that sacramental formation only makes sense and really lands, so to speak, when someone has already been formed as a human being enough.
I would argue that in Christendom, the foundational truths of the faith – for instance, the truth of what is right and what is wrong; answers to the questions of what identity is and what a family looks like – are integrated into peoples' lives, so we're able to connect those dots through evangelization, catechesis, and discipleship. Many of us who work in the Church have spent our time building programs and content that connect those dots. But what happens when there are no dots? What happens when the foundational truths you want to connect just aren't there? When those foundational truths aren't in place, you're not connecting the dots – you're connecting to nothing. And that's why we often hear the same question from many of the ministries, organizations, and dioceses we work with: Why do we always get the same people coming to the same events every year? Why can't we get new people to attend? The answer is that, so often, the people who are coming to Church events are the ones who have the foundational Christian structures in their lives. If we want to reach new people – more people – we have to go back to reform the "dots." We have to go back to Acts 17 and see how the early Church met this challenge. The apostles didn't start just with proclaiming Jesus – they started with proclaiming why we exist and the purpose of human life. They offered answers to the question of why the human person is built the way we are. And you can expand from that, but that's how the apostles put new anchors in peoples' lives.
So often in the Church, we try to grasp onto what was built a century or two ago instead of asking what our world looks like today. When Christians were building 200 years ago, they were looking at the world that was in front of them and responding to that. We need to do the same.
So our new software essentially creates a structure to map onto the question of human formation, which is necessary if we are to later offer effective sacramental formation. We want to help the Church to remap itself and help ministries and parishes and dioceses to be even more in touch with the people they serve to understand where they are in their faith, and then map content and opportunities for encounter against that.
MShea: I would like to open that out just a little bit. What I'm hearing you say is that you want to work with Catholic entities in a fresh way. You were working hard to make sure that you were delivering world-class consultation in terms of capturing the movement of the Holy Spirit and the specific charisms of all sorts of Catholic entities, as you helped us to do. And in the midst of that, you discerned that there was a new way in which you could serve: Tilma. I get the concept behind it, and that you're wanting to provide a basis of human formation upon which the whole imaginative vision of the Gospel can take hold. But what is Tilma?
JM: To start, Tilma provides for simple needs. One of the simple needs we seek to address is that presently people who work in ministry spend roughly 60-70% of their time in busy work, creating forms or emails or events or tools. The funny thing is that we do roughly the same things and prepare the same kinds of events and send the same kinds of emails in every parish and every diocese throughout the world. But what if we knew what kind of content works really well, what kind of email works really well, what kind of copy within those emails works really well, and then shared all of it? Every community is different – even two parishes four blocks away are unique and different from one another – but what's not different is that every ministry is dealing with human beings. With modern tools, we can go so far beyond simply categorizing people by the parish they belong to, and now can easily categorize them in even more helpful ways, such as age and stage of life.
So what is Tilma? Tilma is an infrastructure of tools that make it easier for staff and ministry leaders to engage in evangelization more effectively and to be freed from busy work in order to have more time to be in relationship with people. Tilma brings together a lot of tools Christian entities are already using into a single package. When we box all those tools together, they can talk to each other: email messages, the content people are reading, events registration, databases, donation tracking, interactions happening on the website – everything like that. When you lump that all together, you get a picture of the person. It's the same thing Google and Facebook do. It's all very private – it's not by name. But we're using data the Church already has which has been underutilized in order to communicate with people based on their needs. When we add this layer of data utilization onto other tools that many ministries and parishes and dioceses are already using, the whole thing just blows up.
Imagine being able to share what works and what doesn't all across the world – where a parish in Columbus, Ohio, can have something that really works and a parish in Vancouver that has a similar makeup of age and stage-of-life characteristics can use that as a template rather than starting from scratch. The parish in Vancouver could make adjustments – because, as you know, we spell differently in Canada than you do here in the U.S…
MShea: You're closer to the queen!
JM: We add u's where they should be! But all this allows us to work as a unified Church. As a convert, one of the most beautiful things I found coming into the Church was that no matter where I am in the world, I can walk into a liturgy and follow along no matter what the language is. I can even bring up the Scripture readings in my own language in an app or a book. I could walk into a parish in Budapest and participate in the Mass. We might not be unified in every single detail of how we worship, but we are united within the ideas of the structures of that liturgy. So why is that not replicated across everything we do? Why are we each trying to do our own thing, even within dioceses?
MShea: What you said about the liturgy offers a whole Catholic sense of things and gets at the heart of the Great Commission of Jesus, commanding us to go and baptize all nations. Would the primary clients of Tilma be individual parishes or dioceses? How do you envision that?
Our core idea was to build software to address the world that currently is rather than the world that was, which led us to structure everything around human formation rather than sacramental formation... [S]acramental formation only makes sense and really lands, so to speak, when someone has already been formed as a human being enough.
JM: At its core, Tilma is a platform of a variety of tools. Right now, we've packaged those tools for two primary clients: parishes and entire dioceses. The package offered to parishes allows them to get onto the platform without any upfront costs. We wanted to make it as easy for parishes to get started as possible. We want to make sure that there's never a barrier to evangelization and discipleship. The enterprise level was created for dioceses and allows the diocese to structure how its parishes are served through the platform. If a diocese has more knowledge of what's actually working in the diocese and where the felt needs of the community are, they can more effectively distribute resources, deploy programs, and place priests.
The important thing to understand is that we're not just running off census data and counting how many people are coming to Mass, but instead we're gathering insights into the community and forming distribution models that allow us to reach out directly to parishioners based on their needs and desires.
MShea: So here's my question about the premise of Tilma, because I think – and I'm very excited about this, but I'm shaking a little. Because you're assuming that the desire would be to free up those who are working professionally for the Church from all kinds of data entry and process management such that we can do the real work of the Church, which is preaching the Gospel of Jesus Christ, evangelizing, and transforming hearts and minds. But what if people aren't inclined to do that? What if a great number of those who work for the Church professionally, including both clergy and lay leaders, kind of prefer to rearrange chairs rather than encounter human pain and suffering, bringing the healing of Jesus into the messiness of human life, and witnessing to the person of the Lord? In that case, your solution would be unwelcome, wouldn't it?
JM: Luckily, we haven't run into too many cases of that yet. But there is a risk.
What you will start seeing is that discipleship as the business plan for a parish works. In other words, the more you disciple, the more your donations increase and the more your activity increases. The statistics show that when the business-minded priest or staff member is saying that the parish needs to raise more money, the most effective way for them to do so is by discipling more. It's the hidden secret. So what we're trying to do is make it as easy as possible for those who work in the Church to work in discipleship, even if they aren't already inclined to that.
So the next stage of Tilma relates back to the content being produced by apostolates, ministries, and universities. So many of them have incredible amounts of content, and through the pandemic they've begun to learn how to share it virtually. Through Tilma, we've created a direct distribution network that allows parishes to opt into a specific ministry's content being provided to their people, and that ministry has a single place they can feed into that network. So let's say a parish wants to adopt a parish renewal program offered by the Knights of Columbus. That parish could opt into that program and ensure that the content arrived in the inboxes of their parishioners, for instance. The same goes for ministries like Acts XXIX and Divine Renovation: they can build a model, write copy for email drip campaigns, and produce video series, and all of that can be targeted to those who are most inclined to benefit from it based on the data. An organization like Dynamic Catholic, who is already producing religious education courses and giving them away for free, could write invitation emails for parents and schedule them against when their children turn a certain age. The email inviting those families to utilize their religious education courses could be written and scheduled years in advance, teasing families into the program. That would be far more effective than the sort of arm-twisting that often occurs: "You have to do this if you want your child to receive Confirmation."
MShea: That's great! There must be a tremendous amount of excitement on your team as you prepare to deepen and expand Tilma's reach.
JM: We are producing more and more features as we go. We launched earlier than expected on Ash Wednesday last year due to the pandemic. We had been working with dioceses directly from the enterprise side of it, but on Ash Wednesday we opened it up to parishes everywhere. They can go to tilmaparish.com and sign up immediately to check it out and play around with it. One thing I'm incredibly proud of within our team is that we've hired people who work in parishes and dioceses to be part of a parish accompaniment team. These people know what it feels like to be in the midst of parish life, and their whole intention is not just to teach people how to use the templates that exist but to show them what they could do with it on their own and how they could build things for it.
MShea: It's tremendously exciting to be at a place like the Napa Conference and to be surrounded by all sorts of people who are working to build the kingdom together. It's an honor for the University of Mary and Prime Matters to be friends with Glass Canvas and admire your work.
JM: You're an important part of our story!
MShea: Thanks so much for your time today, JM. I'm grateful to be with you.
JM: Thanks for having me!