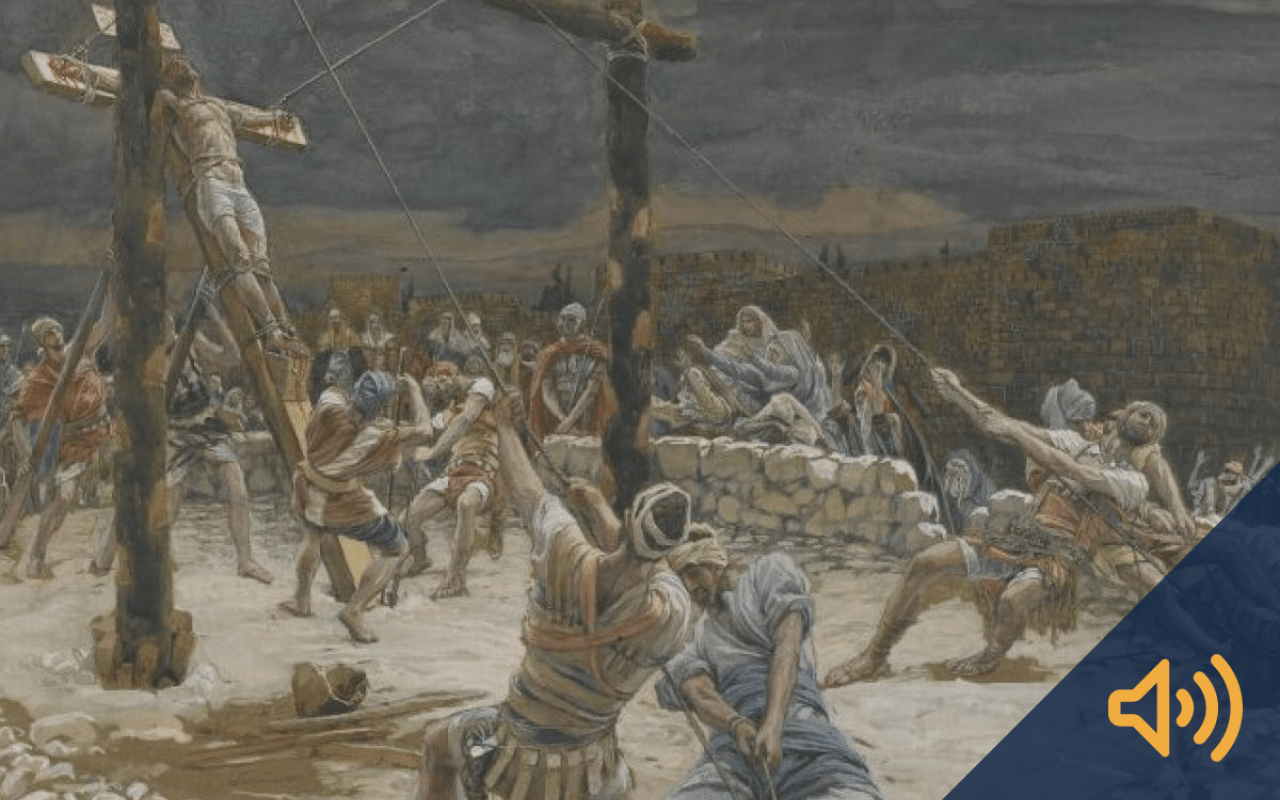 When Jesus enters Jerusalem, a crowd proclaims him King. Less than a week later, he is handed over to the Romans and crucified, cementing his eternal reign.
In this series of 33 podcast episodes, the Christian mythic narrative is presented in its entirety: from a God who pre-exists time to the unending destiny of the human race. The story begins in "Part 1: Creation."
Christianity is an historical religion: to be converted in mind to Christianity – or, put differently, to begin to see the world anew through the Catholic imaginative vision – one must understand this story of redemption.
---
Episode 26: Jesus Marches on Jerusalem
"The crowds that went before him and that followed him shouted, 'Hosanna to the Son of David! Blessed is he who comes in the name of the Lord! Hosanna in the highest!' And when he entered Jerusalem, all the city was stirred, saying, 'Who is this?' And the crowds said, 'This is the prophet Jesus from Nazareth of Galilee'" (Matthew 21:9-11).
---
Episode 27: Jesus Establishes His Reign
"After this Jesus, knowing that all was now finished, said (to fulfill the scripture), 'I thirst.' A bowl full of vinegar stood there; so they put a sponge full of the vinegar on hyssop and held it to his mouth. When Jesus had received the vinegar, he said, 'It is finished;' and he bowed his head and gave up his spirit" (John 19:28-30).
More in Christian Mythic Narrative: The Deep History of the World
Previous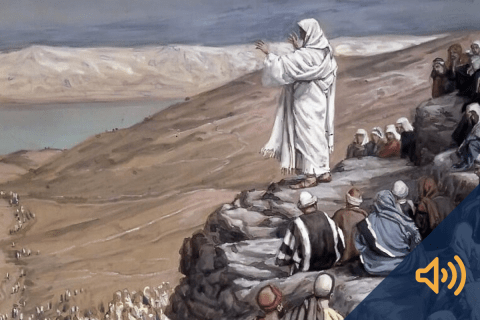 Part 7: Messiah
As Jesus begins to separate himself from the prophetic tradition by speaking in his own name, he also begins to show himself unique in the inexplicable signs he works.
Next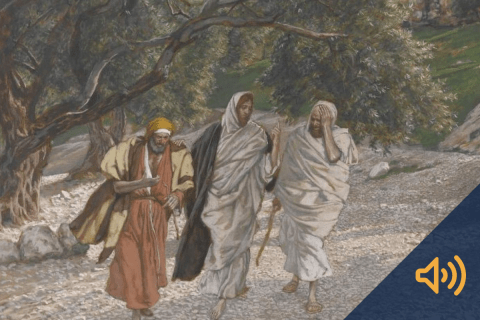 Part 9: Resurrection
In the midst of humanity's darkest act – deicide, the killing of God – a light shines forth: an empty tomb and a throne at the right hand of the Father.
All in Christian Mythic Narrative: The Deep History of the World