Secularism and the Cathedral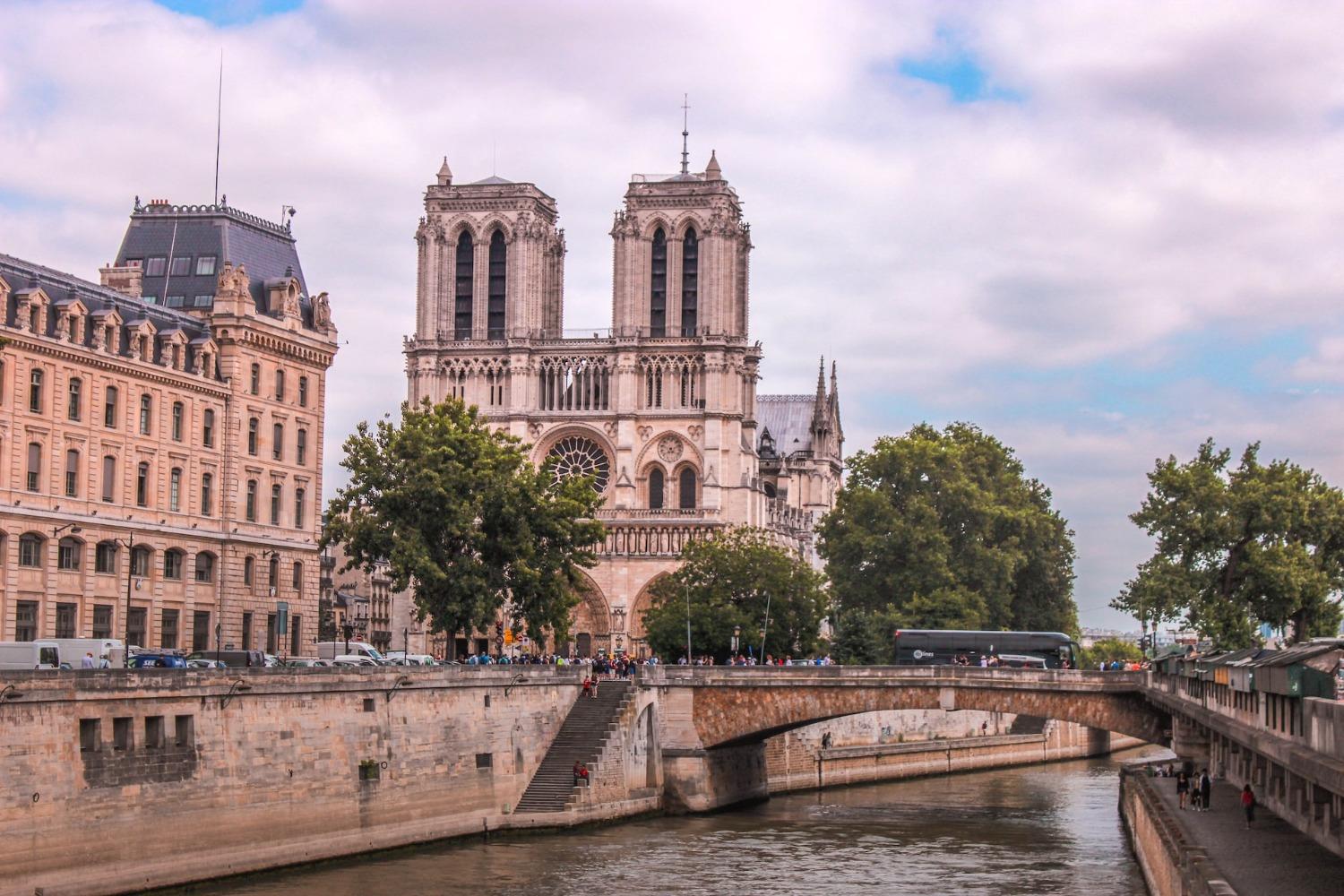 The stones of the Cathedral of Notre-Dame de Paris were assembled about 900 years ago in an age far different from our own. Having seen the glories of Christendom and the anti-religious impieties of the French Revolution, the structure is re-opening after a devastating fire threatened its very existence in 2019.
Where has the culture gone that constructed such a space? When the building awakes, who will it find within its walls? Certainly some of the countrymen who practice the same faith as St. Denis, Lacordaire, Therese, and John Vianney will worship there. That said, it will be a cathedral in a secular city, rapidly aging, and open to new immigrants who have received the faith from "the eldest daughter of the church" and are providing a new springtime, not in the city of lights, but in the forgotten cities of the world which are growing both in number and in the faith.
While it is pleasant to reopen the doors again of the venerable building, the task at hand for the Church lies beyond the hallowed halls: "In a Christendom time, the Christian vision is the primary influence in shaping the 'architecture' of the society as a whole. Not only church buildings and worship services but the organization of towns, the 'soundscape' of bells, the division of the year by feasts and seasons, the way of working and dressing and eating and speaking, all express the invisible world behind the visible one. If that Christendom world is no longer present and the society is going in a different direction, Christians will need to find ways to create a societal architecture that incarnates an increasingly counter-cultural Christian vision."
---
The violence against Catholics in Nigeria continues, especially in the midst of post-election unrest. But the courage of believers endures.
The government of the Henan province in China has created an app to force religious believers to register.
---
The Vatican has given three fragments from the Parthenon to the Greek Orthodox Church. "The fragments – depicting the head of a horse, the head of a bearded man and the head of a boy – were originally part of the decorative sculptures on the famous Greek temple built on the Acropolis by Pericles in the 5th century B.C."
---
The mother of Blessed Carlo Acutis discusses how her son brought her to believe in God and the Catholic faith. Blessed Carlo died in 2006 at the age of 15 and was beatified in 2020.
---
Bishop Barron talks to "Jesus" – in conversation with Jonathan Roumie who portrays Christ in "The Chosen" – about acting and evangelization.
Who has killed the humanities? I have. (Read here on The New York Times, behind a subscription wall.)
What does St. Thomas have to say about the root causes of our anger and how social media exploits those passions?
Recent Updates