Responding to Our Time with Faith
Much of the Christian journey involves gaining a sense of the big picture: actively interpreting our lives according to the Catholic imaginative vision is essential for the Christian life.
In this final conference of a seven-part retreat series, delivered on Holy Saturday, 2020, Monsignor James P. Shea speaks to the necessary task of beginning to view the world through the eyes of faith.
---
By faith, disciples of the living God have consented to sacrifice everything, and in turn have witnessed the toppling of kingdoms, quenching of flames, and closing of the mouths of lions. "Others suffered mocking and scourging, and even chains and imprisonment. They were stoned, they were sawn in two, they were killed with the sword; they went about in skins of sheep and goats, destitute, afflicted, ill-treated – of whom the world was not worthy – wandering over deserts and mountains, and in dens and caves of the earth" (Hebrews 11:26-38). Faith – true sight – protects us and impels us forward.
We recognize that we are surrounded by a cloud of heroic witnesses, and thus must ask ourselves: what are the attitudes and frame of mind I should attempt to cultivate? Much of our Christian journey involves working to get a sense of the big picture – of the grand and great narrative of salvation. Knowing the narrative of the faith, and actively interpreting and navigating our lives according to its contours, is essential for the Christian life, as there are many other lenses and narratives vying for our attention.
More in From Shadows into the Light
Previous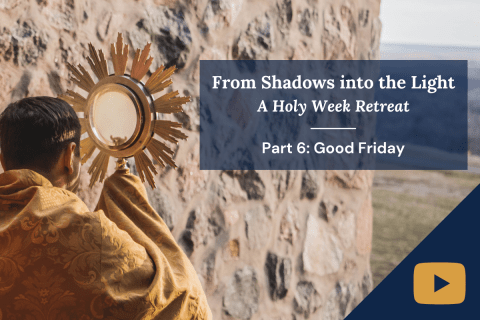 Taking Stock of the Present Time
The Church is at once changeless and remarkably flexible: while the battle is constant, the terrain on which it is fought changes from one generation to the next.
All in From Shadows into the Light