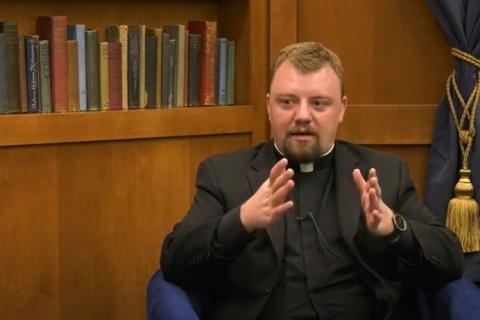 More from Father Bouck on Prayer and Discernment
Every person was created to know, love, and serve God, and prayer is necessary if we are to live this out. Hear more from Fr. Bouck in our "Prayer and Discernment" video series.
Published Pieces
The Purpose of a University Chaplain
The university chaplain is not primarily a counselor, a friend, or a mascot; rather, he serves as the unworthy yet unifying presence of Christ on campus.