Published Pieces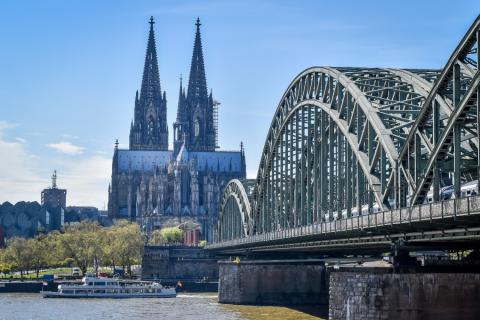 Cologne Cathedral
Home to the relics of the Magi, the Cologne Cathedral - whose construction lasted for 632 years - has drawn pilgrims since its cornerstone was placed in 1248.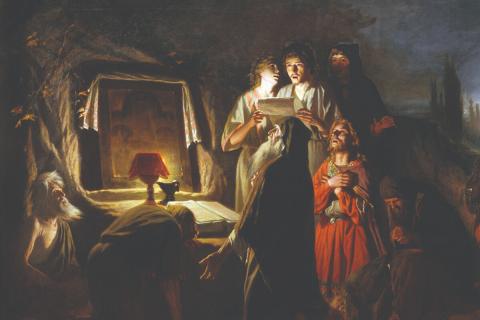 Perov's "The First Christians in Kiev"
Perov's depiction of Christians worshipping under the cover of night reminds us of the generations of Christians who have embraced the conquering spirit of the Gospel through times of uncertainty.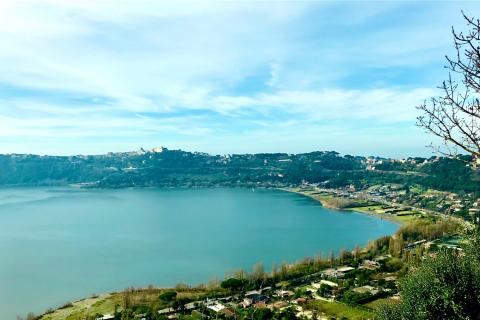 Castel Gandolfo
Overlooking a crater lake hidden within the hills southeast of Rome, the papal palace (and gardens and observatory) at Castel Gandolfo has provided popes a respite from Rome's summer heat.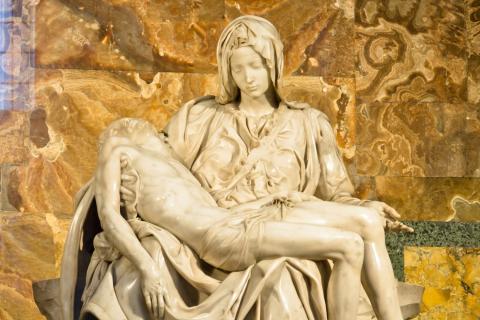 Michelangelo's Pietà
Michelangelo's Pietà captures a serene moment of surrender, as the Virgin Mary cradles the body of her crucified son in her lap.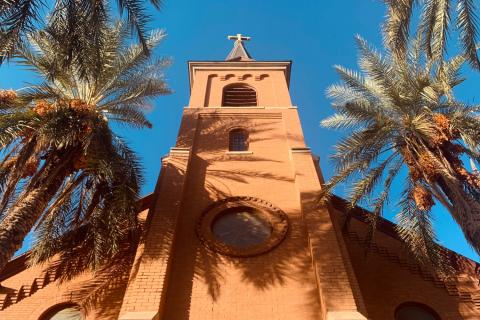 Old St. Mary's Church, Tempe
Old St. Mary's, the oldest standing church in the Phoenix area, has served the spiritual and pastoral needs of Catholics in Arizona for generations and is now home to Mary College at ASU.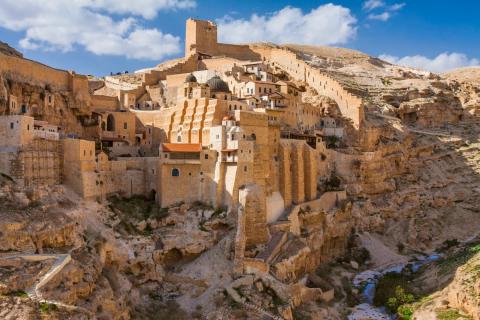 The Monastery of Mar Saba
Like all things genuinely Christian, the ancient Monastery of Mar Saba has been no stranger to conflict and controversy as it has borne witness to the Gospel throughout the ages.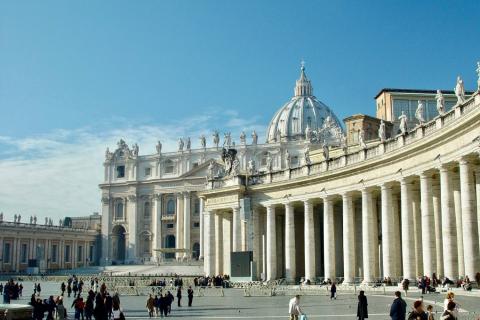 Understanding the Synod
How are we to understand the upcoming Synod?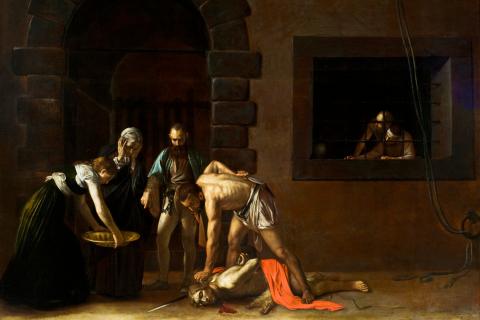 Caravaggio's "The Beheading of Saint John the Baptist"
Caravaggio's stark presentation of the beheading of St. John the Baptist, housed in St. John's Co-Cathedral in Valletta, Malta, invites us to view a brutal reality through the eyes of faith.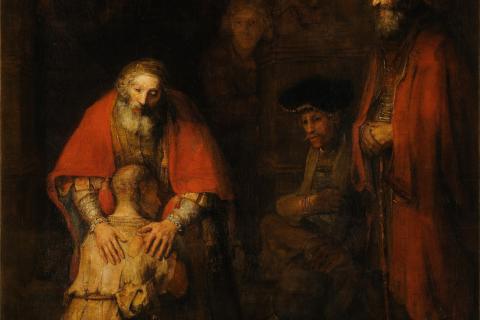 Rembrandt's "The Return of the Prodigal Son"
In "The Return of the Prodigal Son," Rembrandt shows the desolation that comes from a life of sin, a brother on the cusp of a decision, and the embrace of mercy.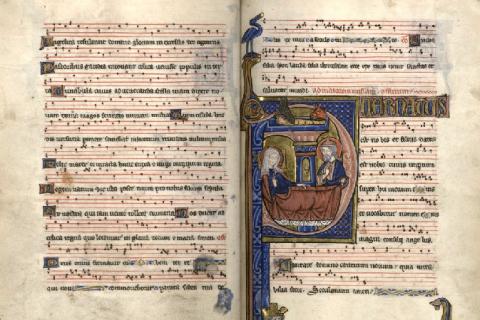 Guido of Arezzo
Guido of Arezzo solidified and improved musical notation, allowing for the sight-reading and rapid spread of music.