Published Pieces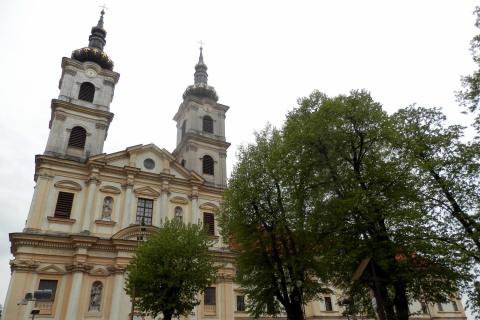 The Basilica of Our Lady of Sorrows in Šaštín, Slovakia
It has been said that God writes straight with crooked lines. The origins of the Basilica of Our Lady of Seven Sorrows might provide an example of that kind of oblique writing.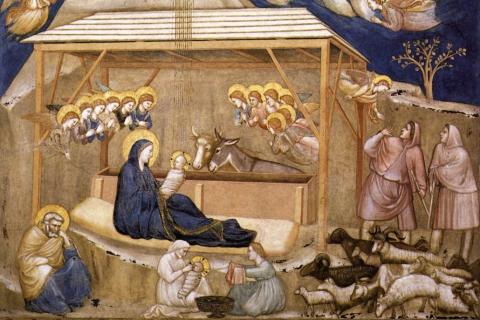 Giotto's "Nativity" in Assisi
Giotto's realistic approach to painting breathed new life into the scenes he depicted, bringing a human element into stories from the life of Christ and the life of St. Francis of Assisi.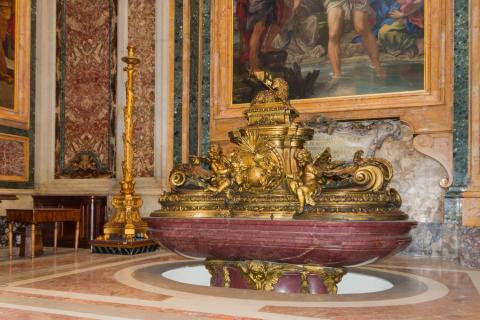 The Porphyry of St. Peter's Basilica
The precious stone of royalty and emperors in St. Peter's Basilica is found in two unexpected places: in the floor over which countless pilgrims walk and the base of the baptismal font.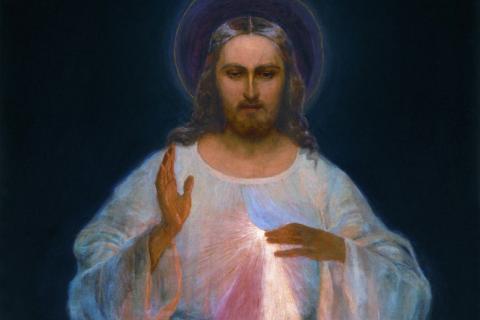 Divine Mercy Image
The Divine Mercy image is less known for its place in art history textbooks than it is for its inspiration: Jesus himself requested the image be painted and venerated.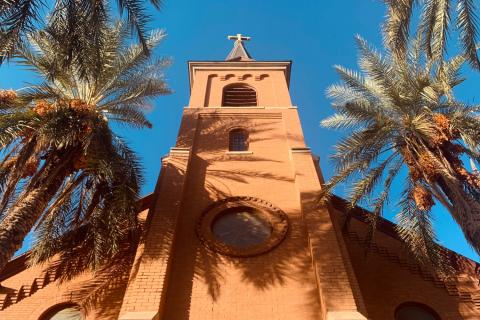 Old St. Mary's Church, Tempe
Old St. Mary's, the oldest standing church in the Phoenix area, has served the spiritual and pastoral needs of Catholics in Arizona for generations and is now home to Mary College at ASU.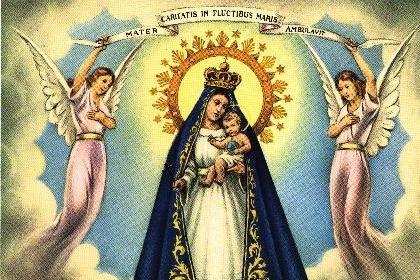 La Virgen de la Caridad del Cobre
The Virgen de la Caridad del Cobre has played a central role in the spirit of Cuba, and her image is to be found everywhere, in churches, homes, and even on taxis.
Basilica di Sant'Agostino and Motherhood
The Basilica of St. Augustine in Rome houses numerous treasures for pilgrims, including two that focus on motherhood: the tomb of St. Monica and the marble "Madonna del Parto."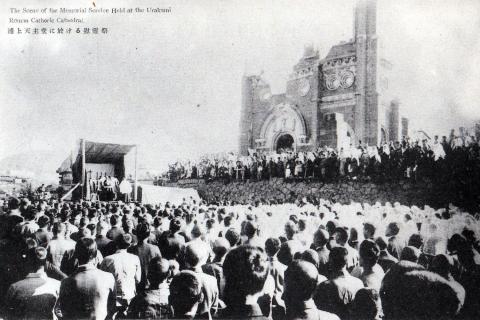 Immaculate Conception Cathedral, Nagasaki
Immaculate Conception Cathedral stands over the site of both centuries of persecutory practices and the previous cathedral, which was destroyed by the 1945 atomic bombing of Nagasaki.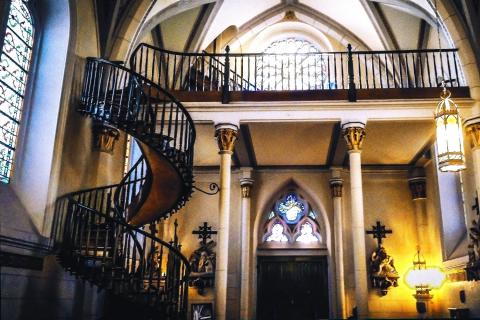 Staircase at Loretto Chapel
The staircase at Loretto Chapel in Santa Fe, New Mexico, constructed by a mysterious carpenter some claim to have been St. Joseph himself, serves as a visible reminder of God's constant presence.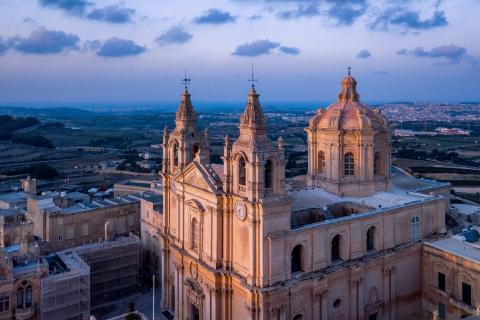 Cathedral of Saint Paul, Mdina
Standing above the location of the momentous meeting of Saints Paul and Publius, the Cathedral of Saint Paul in Mdina is the heart of the Church of the world's first Christian nation.