Sainthood Amidst a Confused Age
November 17, 2022
4 min read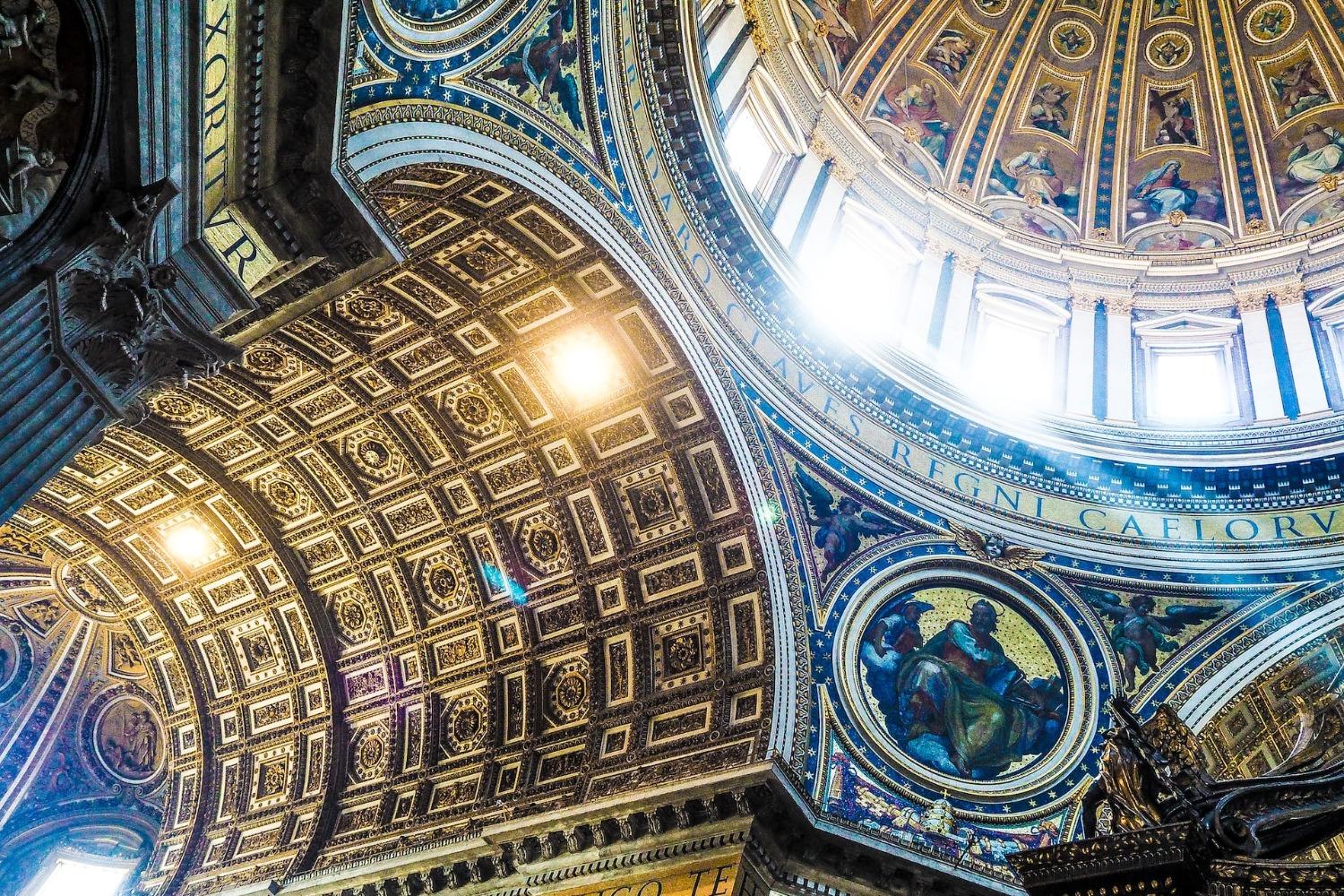 "To be or not to be?" Shakespeare captures Hamlet's anguish in a difficult moment as he contemplates whether or not to continue bearing the slings and arrows of the circumstances of his life. Hamlet chooses life – to be – out of fear for the sort of eternal end he might face after death rather than for noble reasons or a recognition of how glorious a gift life is.
"To be or not to be?" really is the question. The existence of the human person – a creature capable of contemplating the meaning of his or her existence rather than merely existing and propagating – is the existence of a question mark. Why do I exist? What is the meaning of this experience of life? Why do I continue on amidst hardships and uncertainty?
The social and moral questions of our age tend to cut deeply because they touch on these most fundamental questions of human existence, calling into question our most basic identity and place in the world. The search for meaning and the answers to these great questions can be found anywhere the human person is found, from the home to the hospital, the church to the concentration camp.
Yesterday, the United States Conference of Catholic Bishops voted to advance the causes for sainthood for three American women. Their lives – like those of the saints – reveal that Christianity offers not only answers to these most fundamental of human questions, but also transformation amidst suffering and adversity. (Read more about them below.) Through their lives they affirm the goodness of human life and serve reminders of the ultimate Christian hope: that someday we will be with God – He Who Is.
---
Michelle Duppong served as a FOCUS missionary at the University of Nebraska-Lincoln, South Dakota State University, the University of South Dakota, and the University of Mary. After six years as a missionary, she began work as the director of adult faith formation for the Diocese of Bismarck, the diocese in which she was raised. She passed away from cancer on Christmas Day, 2015, at the age of 31.
Cora Evans was raised Mormon in Utah. Her eventual conversion to Catholicism was followed by that of her husband and their daughters. A devoted wife, mother, and mystic, her parish priest recounted that she influenced the conversions of hundreds of people to the Catholic faith. She died in California in 1957.
Mother Margaret Mary Healy Murphy emigrated to the United States from Ireland in 1845 at the age of 12. She married a lawyer and together they settled in Corpus Christi, Texas, where they adopted three daughters. After her husband died, Margaret Mary was moved by an exhortation from the bishops of the United States to minister to the country's African American population. She dedicated the final decades of her life to caring for underprivileged African Americans and Mexican Americans in Texas, eventually founding an order to continue and expand that ministry.
Get to know them more through the National Catholic Register.
---
Across the border to the north, Canadians grow concerned as medically-assisted suicide will become available to those who have a mental disorder as their sole condition in March, while national standards and a transparent review process have yet to be agreed upon.
To the south, Cuban EWTN News correspondent Adrián Martínez Cádiz has recently been interrogated twice by the national police and accused of publishing content critical of the regime. Martínez's experience serves as a reminder of the communist regime's continued persecution of those it considers ideological opponents.
Amidst such bleak reports, it can be easy to take on a bleak outlook of the world. A priest writing for Catholic Answers reminds us that Christians do, in fact, believe we are living in the end times: humanity hit its lowest point 2,000 years ago when Christ was nailed to the cross. But we already know what the ultimate end will look like: life will triumph over death and all things will be restored in Christ.
---
Stateside, Archbishop Timothy Broglio of the Archdiocese for the Military Services has been elected to a three-year term as president of the United States Conference of Catholic Bishops.
---
In the world of art and culture, Catholic literary scholar Joseph Pearce explores the question of whether art and technology are friends or enemies of humanity while an editor at First Things reflects on the social and metaphysical importance of swing dancing.