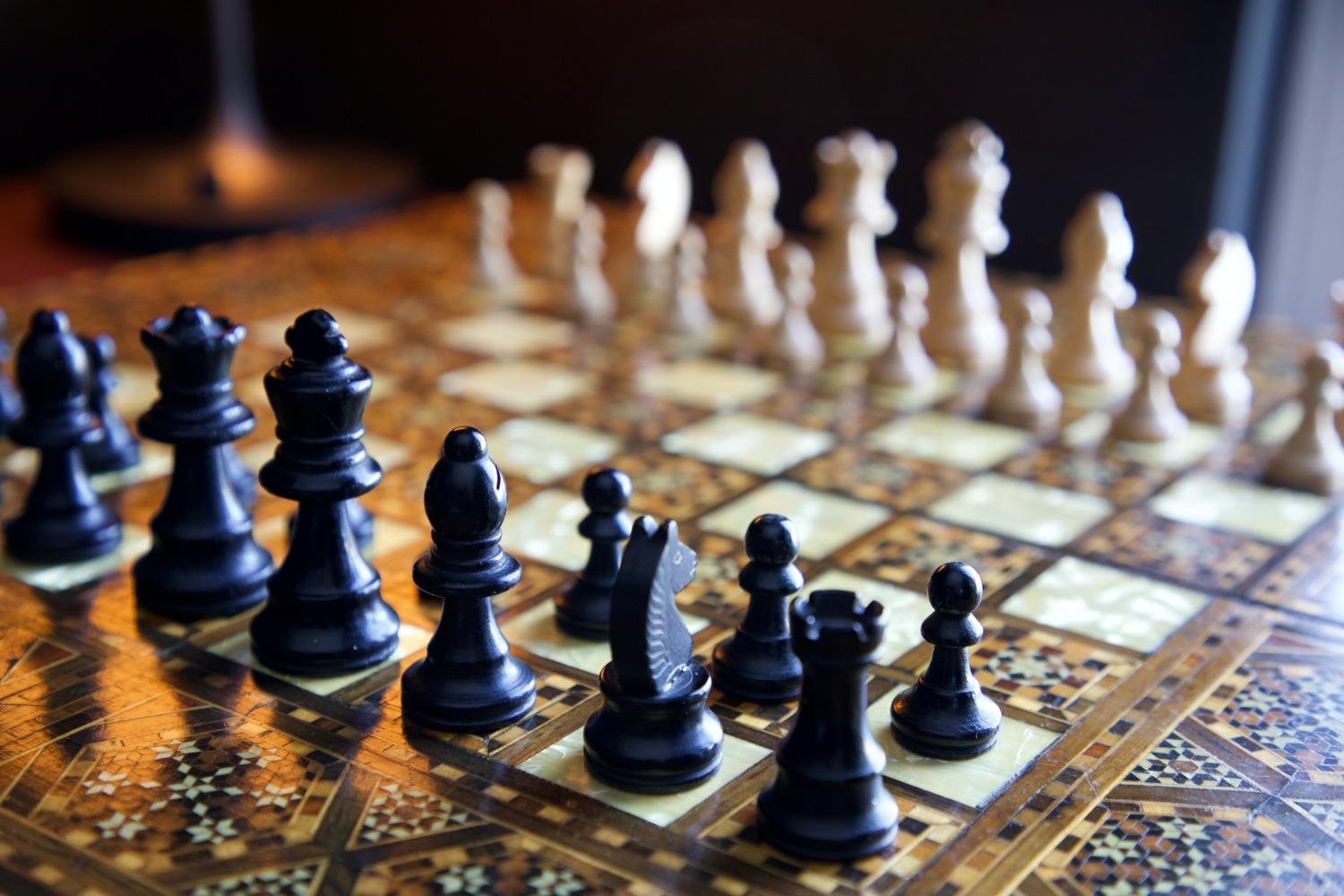 The decision on the constitutionality of Roe v. Wade has the nation on edge. Amidst such tension and polarization, let us remember to love our enemies as we await the decision and pray for peace.
In a society constantly concerned with hot button and preeminent issues, it is easy for Christians to become locked into news-junkie mentalities, anxiously awaiting new evidence that proves yet again that society is headed in the wrong direction. The Christian vision does not push us to the conclusion that these debates don't matter, but instead provides us with the proper context for our care, discourse, and action. When we engage in the public square, we do so out of a love of neighbor and respect for the human person, rather than a desire to see the defeat and humiliation of those who disagree with us. (It would be an obvious disorder, for instance, if a pro-life worker were more interested in the defeat of abortion advocates than in the defense of the defenseless.) While this nuance has an impact on how we frame our arguments and conduct our efforts, it has an even greater impact on our souls as we carry out this work: will we be found to have spread the Gospel and defended human life and dignity or merely asserted our own egos?
So what, then, is a positive statement of the Christian vision?
In "The Point of Apologetics," the argument is made that Christian apologetics are not concerned primarily with winning arguments, but rather with gaining souls: "There are many who are seeking Christ without fully realizing it, or whose desire for their Creator is asleep in them waiting to be awakened. For such as these, to find that the Christian account of reality is plausible may be just the step they need to move forward to a decisive encounter with their Lord." Not all people we encounter are ready for apologetics; theirs is a defect of desire to be with God rather than a defect of knowledge. But it seems the principle holds: as Christians engaged in debate, we must allow ourselves to be motivated by the good of the person before us (rather than their humiliation and defeat).
In his famous "Love Your Enemies" sermon, Martin Luther King, Jr., argues that Jesus' command that we love our enemies is not poetic exaggeration: "Now let me hasten to say that Jesus was very serious when he gave this command; he wasn't playing. He realized that it's hard to love your enemies. He realized that it's difficult to love those persons who seek to defeat you, those persons who say evil things about you. He realized that it was painfully hard, pressingly hard. But he wasn't playing." King provides practical steps for following this difficult command. First, he says, "we must begin by analyzing self." Second, we must discover the element of good in our enemy: "Every time you begin to hate that person… realize that there is some good there and look at those points which will over-balance the bad points." Third, "when the opportunity presents itself for you to defeat your enemy, that is the time which you must not do it." (This third point requires nuance and prudence, and perhaps need not be taken as an absolute statement. In fact, we should pursue legal and evangelical victories. Nevertheless, King's point touches on a principle of charity: while we tirelessly pursue truth and goodness, we do so with a vision that our enemies' souls are also worth saving, keeping us mindful of how we interact with them.)
As Christians, we care ardently about social issues precisely because they are human issues. We engage in pro-life work because we are committed to the value of human life from conception to natural death. We engage in pro-family ministries because we believe that the bond between man and woman in marriage is sacred, not arbitrary. And we engage in these debates not just for the important social results they produce, but because we known that Christ thirsts for the souls of even those who disagree with Christian teaching.
---
Writing for Word on Fire, Fr. Billy Swan argues that much of the polarization around us arises from our diminishing ability to listen to others and engage them meaningfully. To simply assume that all who disagree with me are ill-intentioned is not merely uncharitable, after all, but is also a bad stance for rational discourse and argument. But what if this refusal – or even inability – signals something deeper? "If the quality of listening is poor among ourselves," he reasons, "there is a good chance it is poor in the arena of our prayer too, where our first task is not to speak but to listen to what God has to say."
---
Many of the hot button issues Christians find themselves concerned with in the public square are not merely "religious" or "theological" issues, but instead cut to the core of how our society views the human person. In last year's Fulton v. City of Philadelphia, the Supreme Court barred the city of Philadelphia from forcing Catholic Social Services, a 200-year-old foster care ministry, to certify same-sex couples as foster parents. The decision re-established in legal precedent that religious freedom is not a second-class right in the United States and highlighted the fact that the countless private organizations that provide important social services are not reduced to being branches of the government by virtue of accepting government contracts.
In its June 21 decision in Carson v. Makin, the Supreme Court again ruled in favor of religious liberty, noting that the state of Maine discriminated against religion when it established a policy that "pays tuition for certain students at private schools – so long as the schools are not religious."
---
As we consider what it means to love our enemies, to listen to those with whom we disagree, and to pursue religious liberty, a question arises: With Christianity ever more at odds with secular culture, is a spirit of Christian reconciliation possible today?  In the mid-twentieth century, Jacques Maritain sought to find common ground between the Catholic social vision and the modern world. Daniel Philpott revisits Maritain in "Where Have You Gone, Jacques Maritain?" in The Public Discourse.
---
In an age of dizzying news cycles, Gilbert Meilaender's "I Want to Burden My Loved Ones" serves as a reminder of the blessed burden of family and friendship at the end of our lives.
---
A commentator offers a compelling argument that pornography should be banned from the internet, due especially to its negative impacts on children: "There is actually no reason why an information superhighway can't or shouldn't have rules of the road…"
Recent Updates