Human Saints, Happiness, and Ways to Grow the Church
October 6, 2022
3 min read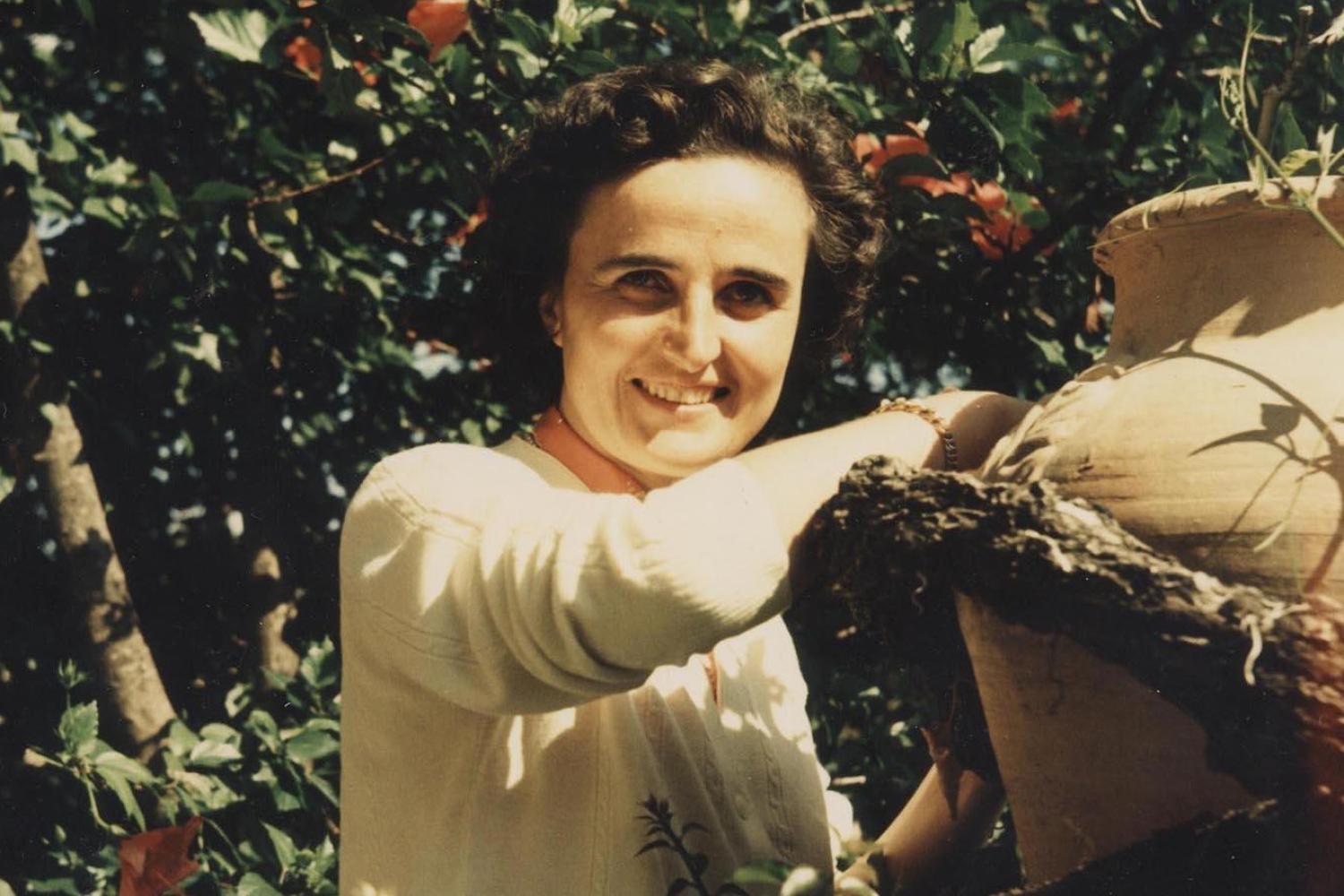 This past week, the School of Health Sciences at the University of Mary was placed under the patronage of St. Gianna Molla. Dr. Gianna Emanuela Molla, the daughter for whom St. Gianna gave her life, was in attendance. Such living connections to the saints serve as profound reminders of the reality of the faith and the humanity of the great heroes who have gone before us.
St. Gianna was born in Magenta, in northern Italy, and lived an active life of mountain climbing, skiing, and involvement in the Church. After attending medical school, Gianna opened a clinic in Mesero, where she met her future husband, Pietro Molla. Gianna and Pietro had four children together: Pierluigi, Mariolina, Laura, and Gianna Emanuela.
In the midst of her final pregnancy, doctors discovered a tumor in her uterus. Rather than allowing doctors to perform a complete hysterectomy, which would have resulted in the death of her child, Gianna opted merely to have the tumor removed. After giving birth to her daughter through a Caesarean section, Gianna began to experience complications relating to infection. She died at home a week later. St. Gianna was canonized in 2004, and Gianna Emanuela grew up to become a doctor. (Click here for more on the life of St. Gianna.)
St. Gianna serves as an impressive model of sanctity and a life well lived: she developed an impressive career, lived an active and full life, and was a dedicated life and mother, all within the context of her love of Christ. (Pope Francis recently remarked on the humanity of the saints, reminding us that "Saints do not come from a 'parallel universe.'") In a more particular way, she serves as a guiding light in the midst of an age often grappling with questions of human life and bioethics, showing how profound moral courage and the life-changing joy of the Gospel go hand-in-hand.
---
Arthur Brooks has been teaching happiness through the Atlantic and at Harvard for some years now, relying on insights from the social sciences and the Great Tradition alike. He was recently given a glossy feature in GQ.
---
Recently, EWTN and RealClear Opinion teamed up to conduct a sweeping poll of Catholics across the country, investigating everything from political leanings to religious practice and belief. The results pertaining to Mass attendance and use of the Sacrament of Penance bear out the decades-long decrease in practice among Catholics.
Related to the problem of dwindling practice among Catholics (a trend showing itself amongst organized religions in general) is the "rise of the Nones," those who don't identify with any religion at all. While many have concluded that improving catechesis and apologetics could stem the tide, one author offers an alternative take, emphasizing the role of witness and imagination.
Bishop Barron offers four things we can do to grow the Church, warning Christians against settling for the status quo: "Jesus didn't say, 'Preach the Gospel to a handful of your friends'… Rather, he said to his disciples: 'All authority in heaven and on earth has been given to me. Go therefore and make disciples of all nations…'"
---
In the public square, the Supreme Court's decision in The New York Times v. Sullivan (1964) limited the ability of public figures to sue for libel, which ultimately resulted in journalists having the ability to publish a wide range of defamatory falsehoods with little to no legal consequences. While this is certainly not the practice of all journalists, Carson Holloway argues that this state of affairs has contributed to the demise of public discourse and that a reversal is in order if we hope to salvage it.
---
Restorations to the world-famous Notre Dame Cathedral in Paris are on track to be completed within five years of the tragic 2019 fire, with the first Mass in the cathedral scheduled for early 2024.