In the Context of the Cross
January 12, 2023
4 min read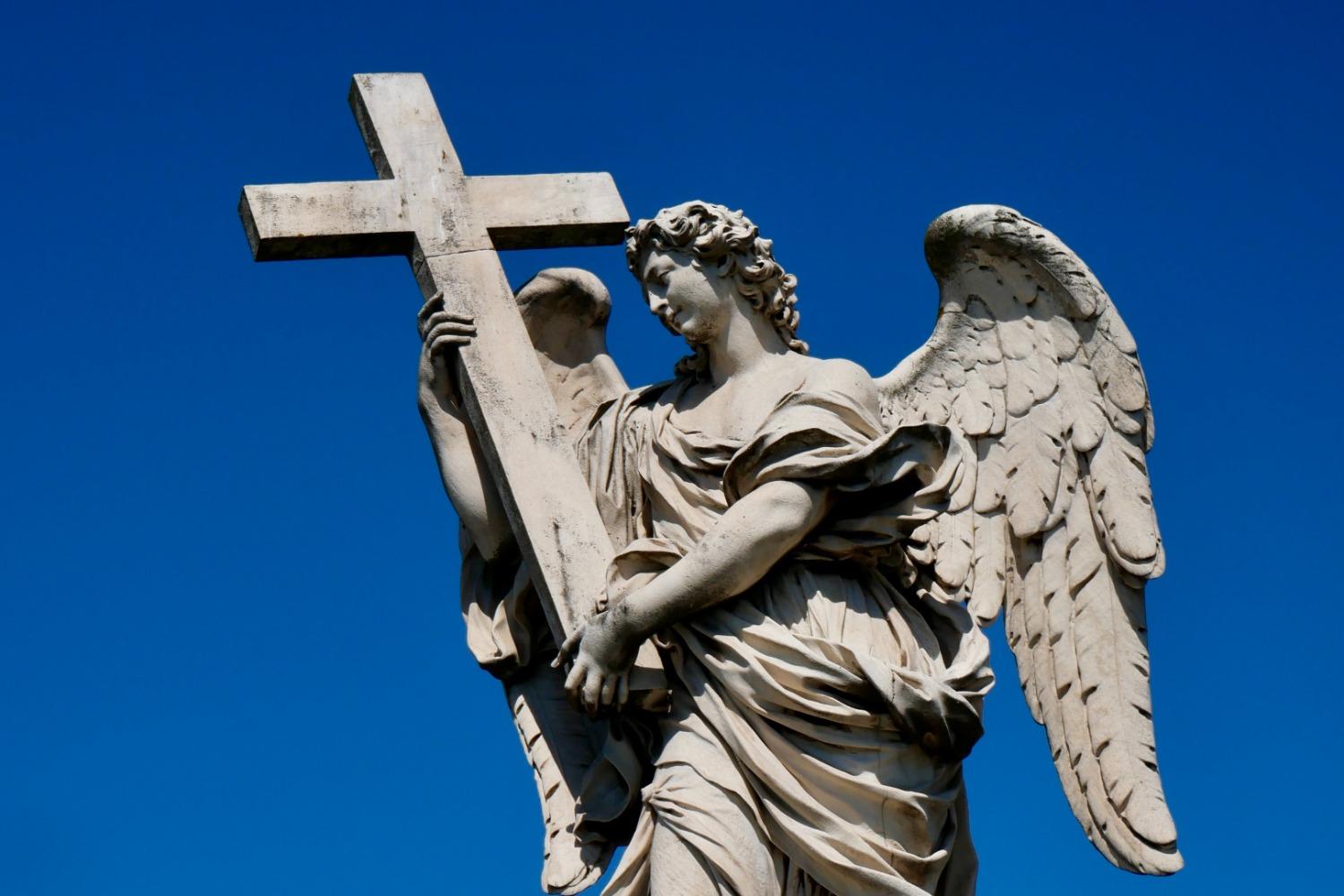 In the days of mourning for Pope Benedict XVI, another towering churchman has died. George Cardinal Pell died at the age of 81, due to complications from hip surgery.
Cardinal Pell was the cardinal archbishop of Sydney for many years (following his tenure as the archbishop of Melbourne), and he hosted Pope Benedict for World Youth Day in Sydney in 2008, highlighting the work he had done preserving the Faith in a rapidly secularizing country. Pell was later appointed by Pope Francis as head of reforming the Vatican financial world, a position he executed with great intensity despite great headwinds.
The high drama of his life was being subject to trials regarding accusations of abuse during his time as Archbishop. After one trial resulted in a hung jury, another led to his imprisonment for over a year. For over 400 days – many of which were spent in solitary confinement – Cardinal Pell was able to attend Mass only five times. He was fully cleared by the highest Australian court, which ordered his immediate release, and his original trial has been looked on by many as a blot upon the Australian judicial system. Upon his release, he returned to his work in the Vatican.
His journal from his time in prison is currently being published. A shorter account, in which he reflects on his own spiritual journey in prison, forgiveness, and evangelization behind bars, was published in 2020. His reflections offer a moving example of the Christian vision of reality, in which we seek to understand all moments of our lives within the context of the cross and relationship with God.
Over the past decades – and especially today – numerous prelates have faced persecution (including the current trials of Hong Kong's Cardinal Zen and Nicaragua's Bishop Álvarez). While their cases differ from one another, many have faced persecution with heroic surrender, living the beatitude "Blessed are those who are persecuted."
---
Before his surprising death, Cardinal Pell's final essay critiquing synodality was published.
---
A Catholic theologian offers a moving reflection on the life and theology of Pope Benedict XVI. A private man, Benedict XVI's public life was a real suffering. A pastor at heart, his theology always retained a pastoral quality and showed the sort of radical self-emptying and humility required of one who desires to speak with the mind of the Church.
Pope Benedict XVI's theological mind benefitted the Church for decades. Explore here his reflections on Hell, Purgatory, and Heaven.
---
How will constant improvements in information technology impact higher education? Will artificial intelligence platforms do away with the need for universities entirely? The provost of the Jewish Yeshiva University argues that the communities and faculty of faith-based universities offer students something that information technology alone cannot. (The faculty of a Catholic university, after all, have a dual vocation: to seek and communicate truth, but also to care for the immortal souls entrusted to the university.)
---
"Few people, if they're being honest, will say they are truly satisfied with the world left to us by the Sexual Revolution." As decades of anecdotes, data, and human experiences pile up, two authors begin to question the merits of our post-Sexual Revolution world. (For a better understanding of the Sexual Revolution, see our article on the topic here.)
---
What should be done with art by men who are sinners? Two Catholic artists offer a nuanced evaluation.
---
In Jerusalem, excavations have begun on the ancient Pool of Siloam, and pilgrims and tourists alike will be able to visit the site for the first time in nearly 2,000 years. An important part of life in ancient Jerusalem, the Pool of Siloam was the site of one of Jesus' most famous miracles: the healing of a man born blind (John 9:1-7).
In the Philippines, over 100,000 Christians took part in the procession of the "Black Nazarene," a Catholic tradition with origins stretching back to 1607 that was put on hold due to pandemic restrictions in 2021 and 2022. It is estimated that over one million Filipinos took part in the broader festivities surrounding the procession.
In Nicaragua, the case of Bishop Rolando Álvarez has been referred to trial. Bishop Álvarez, who has been under house arrest since August, stands accused of conspiring to undermine national security due to his criticism of the dictatorial regime of Daniel Ortega.
---
Finally, in his Wednesday audience, Pope Francis reflected on the calling of St. Matthew, a tax collector, to be an Apostle: "We do not have to wait until we are perfect" to witness to Jesus. Evangelization, he reflected, "does not begin by trying to convince others, but by witnessing every day to the beauty of the Love that has looked upon us and lifted us up."
Recent Updates