Christian Dispositions
November 24, 2022
3 min read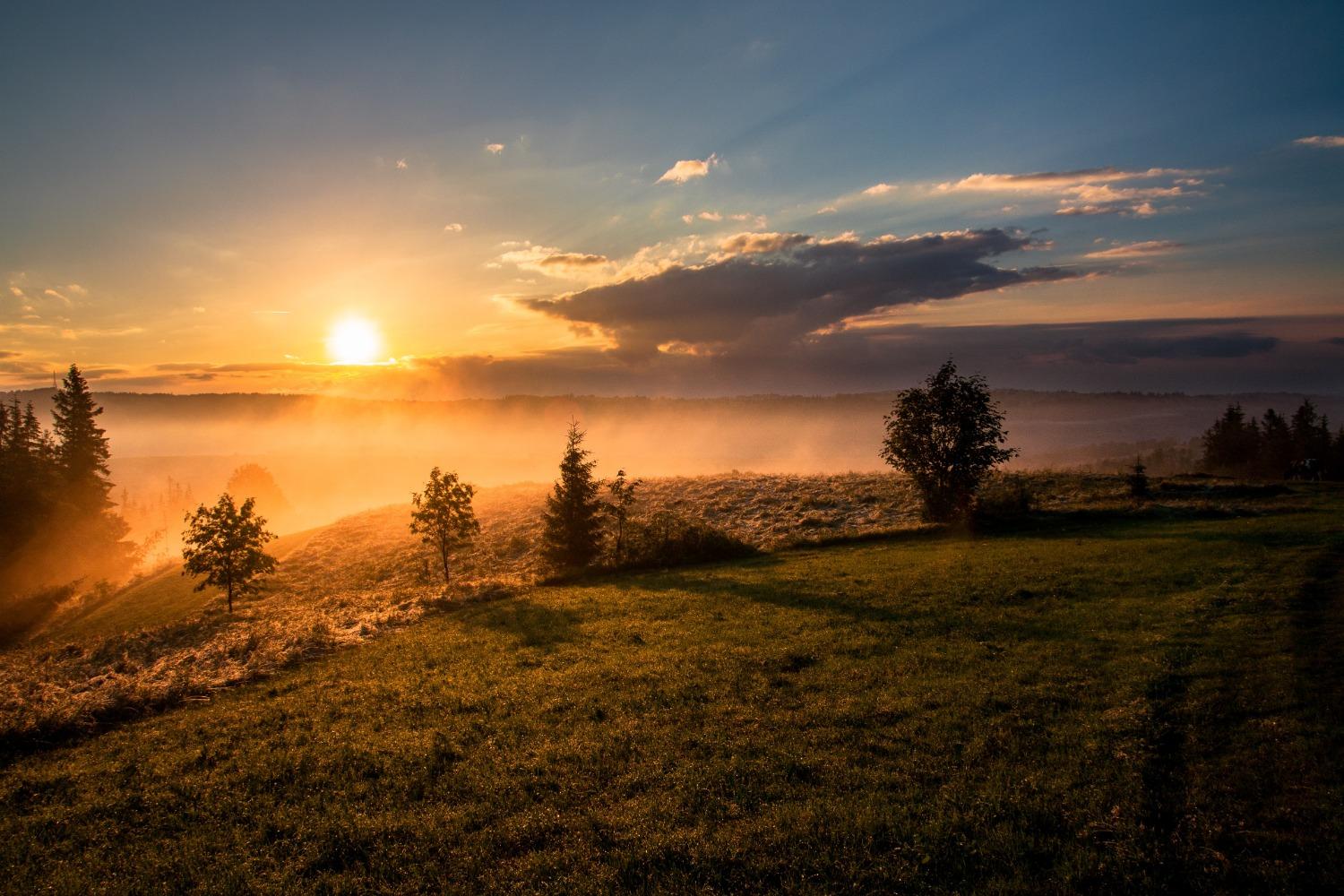 At the funeral of a soldier, the deceased's spouse or next of kin is presented with the flag that had been draped over the casket with the following words: "On behalf of the President of the United States, (the branch of Armed Services), and a grateful nation, please accept this flag as a symbol of our appreciation for your loved one's honorable and faithful service." The presentation of the flag evokes much by way of emotion, characterizing what the national attitude is without polls or elections: grateful.
The national day of Thanksgiving established by Washington and mandated by Lincoln calls Americans to remember what our attitude is to be. Gratitude is not simply a sentiment or phrase, but is a disposition by which we order our lives in recognition of what has been given to us and order how we respond to others. Such a disposition is particularly important in our current time, as an antidote and corrective to the outrage that has impacted so much of our public discourse.
Beyond this national holiday, Christians are brought to a place of gratitude each time we attend the Mass. That our highest religious act is offering him in Thanksgiving the Eucharist – which is itself God's greatest gift to us on earth – reveals to us what our most basic and fundamental attitude is to be toward our Creator and the creation that surrounds us. As the Church prays in Common Preface IV from the Roman Missal: "For, although you have no need of our praise, yet our thanksgiving is itself your gift since our praises add nothing to your greatness but profit us for salvation, through Christ our Lord." It comes as no surprise that while Thanksgiving is not technically a religious holiday, it has been embraced by American Christians due to its human and theological resonance.
---
"The word 'thank-you' falls short in a life situation like this, but unfortunately, we don't have another word that we can use to express thanks." Father Nathanael Alberione of Cordoba, Argentina, reflected on his gratitude to God and the faithful people of his diocese shortly after his ordination this week. In Spring 2021, in the midst of his seminary formation, Fr. Alberione was hospitalized due to Covid-19 and spent 50 days in a coma.
---
The season of Advent, in which Christians prepare for the coming of Christ at Christmas and the Second Coming of Christ, begins on Sunday. While often characterized as a season in which we are called to step back from the "reality" of our daily lives to reflect on religious themes, the truth is quite the opposite: "Advent is not about slowing down reality to reflect on a fantasy; rather, it is about stepping out of a fantasy to live in reality." (Read more from "Advent as Reality" by Msgr. Thomas J. Richter, below.)
Bishop Barron offers spiritual advice for those seeking to enter deeply into the Advent season, offering St. John the Baptist as an example and guide.
---
Finally, spiritual nourishment amidst the busyness of life: A review of The Most Reluctant Convert, a film about the conversion of C. S. Lewis that is described as "[T]oo interesting, too well made and far too subtle to be written off as simply entertainment for believers."