Receiving the Promise
September 16, 2021
15 min read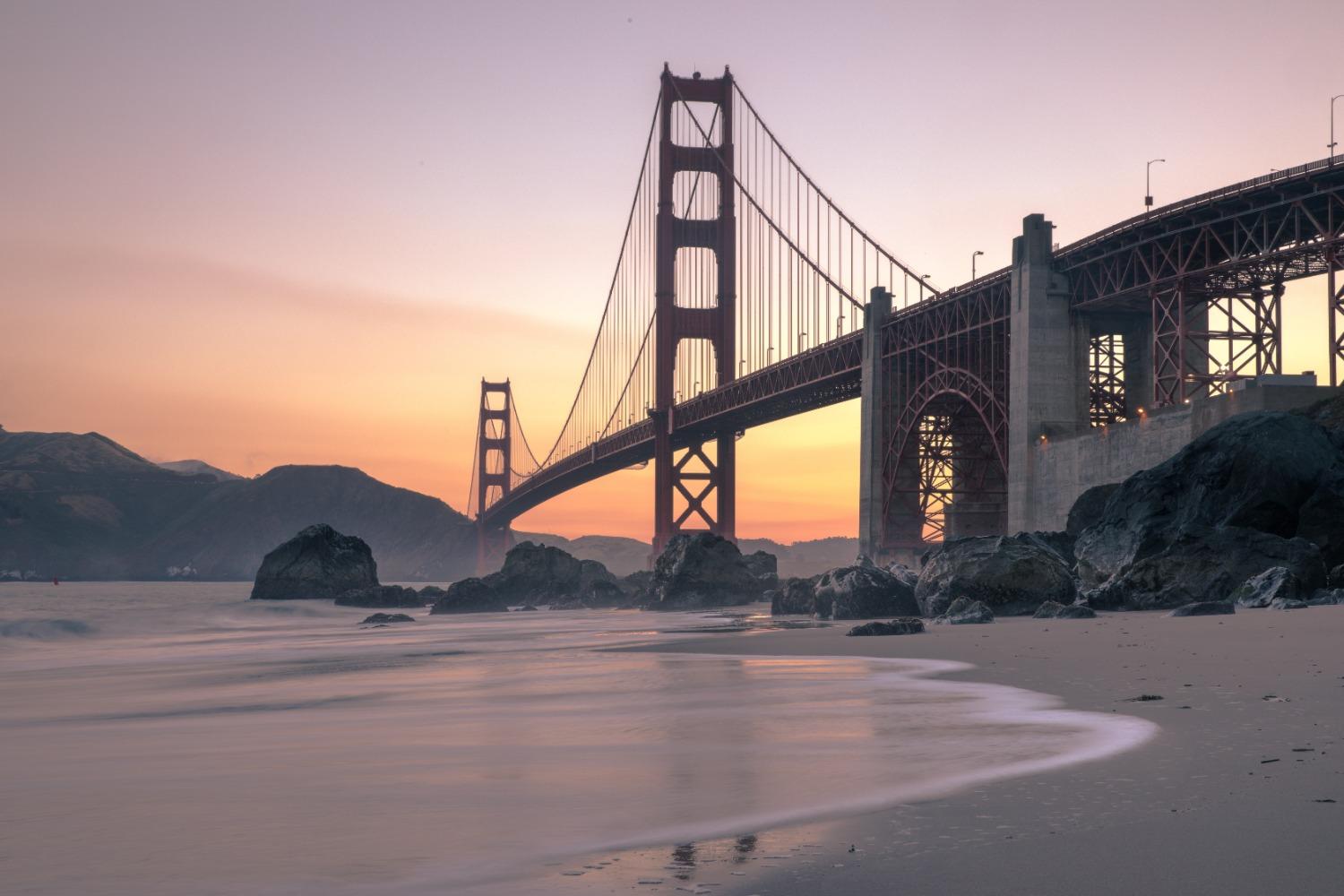 This article was adapted from a talk given by Sr. Bethany Madonna, SV, at FOCUS's SEEK Conference in 2017.
---
I  went to a Symposium for Religious Sisters some years ago where there were almost 500 fellow religious sisters from over 60 different communities, all gathered to discuss the topic, "being a prophetic witness to the world." There were other conventions going on simultaneously at the same hotel, so in the spirit of the symposium, I asked myself about the attendees of the other conventions: "What are these people witnessing to me?" One memorable interaction was with attendees of the neighboring Body Art Exhibition. At one point, two women from that exhibition – one an artist and the other, her "work," a woman painted head to toe, wearing a robe – tried to walk past a group of us religious sisters with their eyes downcast. One of my Sisters blurted out: "Incredible!" There was a huge exhale from them both: "We thought you'd be mad at us! Do you want to see the starry night on her back?" It was beautiful. One of the Sisters said, "Oh, I just wish it were on a canvas!" "I don't," the artist replied flatly. "Beauty is fleeting and nothing lasts. So for a brief time, it can move – it is alive. Then, it all just washes down the drain, and no one sees it again."
What was being witnessed to me?
Yes, beauty is fleeting and life is fragile; it's true. But deep down, if we're honest, we thirst for an infinite beauty that cannot pass away. We thirst for a love that is mine, eternally. This has everything to do with our origin, as well as our destiny: God. Only an Infinite One can satiate my thirst for an infinite, stable, forever love, and it's the very One who gave this thirst to me, Who comes to me, Who gives Himself to me.
In this we see the gift of God, Who first came to us all wrapped in swaddling bands and lying in a manger, giving Himself to us, walking among us, coming to each of us. But we also have our part to play in this gift of His. An essential part of gift-giving is receiving: gifts can be received, rejected, or left unopened and forgotten. Jesus says, "Ask and you shall receive." We find that this receiving of the gift is our gift to give. Here I want to consider receiving three gifts God gives us:
The Gift of Life

The Gift of the New Heart

The Gift of the Kingdom Come
Receiving the Gift of Life
"God saw all that he had made, and it was very good" (Genesis 1:31).
The same God Who set the bounds of the oceans; Who placed the stars on their courses; Who had a thought and it became the Niagara Falls or snowflakes; Who crafted the orangutan, the giraffe, and the peacock; Who put together a creation bursting with beauty, colors, sounds, tastes, smells, such intricate creativity: this God made you with even more care and purpose. There was a time you were not, and then, you were! Your fingerprints, for example, identify you as the only you who ever was or ever will be. No two sets are the same.
If God took such care in designing and arranging the circle patterns on the ends of your fingers to be totally unique to you, how much more care would He take in designing the love in your heart?
You are the only one who can love with the love of your heart. It is distinct and yours. You are the only one who can love God with your love, just as you are the only one who can receive His love into this space that is you. God longs for this. God sees you and says, "You are very good. I made you; you belong to Me."
In his letter to the Galatians, St. Paul says, "God sent the spirit of his Son into our hearts, crying out, 'Abba, Father!' So you are no longer a slave but a child, and if a child then also an heir, through God'" (Galatians 4:4-7).
The Father is seeking you. You are made in His image and likeness. You were meant for communion. The Catechism reminds us that, "No one is father as God is Father." And we have a good Father. He loves you and is always present. He's never too busy or distracted or burdened by your needs and questions and desires. He's affectionate, giving hugs and kisses readily to a son who's been with the pigs. He never withholds from us. He always provides.
So how do we receive this gift? All too often, we live like orphans. There is something called an orphan spirit, and it can attach itself to me. I begin living out of a belief that I am a burden, alone; that I have been rejected; that I am outside, not someone chosen and beloved, but having to earn love and prove myself worthy and acceptable; needing to establish my own identity because I don't receive mine from the Father; always striving to be better, and it will never be enough.
We need to seek deliverance and healing from this orphan spirit.
Jesus said, "I will not leave you orphans… I will come to you" (John 14:18).
A priest living in San Francisco shared a story with my Sisters. He received a panicked phone call saying there was a girl on top of the Golden Gate Bridge and was asked if he could come to assist. This priest was a very short man, and terrified of heights. He arrived on the scene and they pointed her out to him. Nothing would get her down. She was only 18 years old and going through a dark time.
Although he was petrified, he stretched out his hands and began climbing to the top. He was shaking like a leaf, totally drenched in sweat, trying not to look down. It was very windy and the bridge was swaying. The young woman looked down from her perch and seeing this man struggling to reach her began encouraging him. "Hey, you're almost here! You're going to make it."
As the priest inched into plain view, clearly frightened out of his wits, she spotted his Roman collar. When he finally got to the top, she pulled him onto the platform. As he sat rocking himself by her, her heart was moved: "Wow, he thinks I'm worth it." The priest finally managed to choke out a few words: "How am I going to get down?"
"I'll help you," she said, as she started coaching him. "Step here; hold on to this; hmm… let me go first; put your hand there. Easy does it." Step by step. When they both were on the ground, safe and sound, everyone exclaimed, "Father, what did you say to her?!" He gasped: "She saved my life!"
Jesus comes to the place you are and says, "You are not an orphan. You have a Father Who sent me. I give you my Mother as your own. You have a family and a home in the Church. You are accepted."
Let us pray for the grace to receive the gift of our lives from Him.
Receiving the Gift of a New Heart
When the angels fell, the Father did not send his Son to become an angel; but when our first parents Adam and Eve fell and sinned, God could not bear to be separated from us, so He sent His Son as a man to redeem us. The Father said everything to us in His one Word, Jesus. "I will not leave you orphans… I will come to you" (John 14:18).
To the very places you experience the deepest inadequacy, insecurity, confusion, the pain of abuse suffered, rejection- He comes to draw us out. The gift of God is for you, and He wants you to see the way He looks at you.
The promise given by the Lord to the prophet Ezekiel is given also to you: "I will sprinkle clean water upon you to cleanse you from all your impurities, and from all your idols I will cleanse you. I will give you a new heart, and place a new spirit within you, that you may live."
What impurity does my heart long to be cleansed from? What idol? Am I ready to open a place within for a new heart?
There are a few things that keep us from the sweet repentance that turns our life back to God, and we need to be able to call these things by their proper name.
Fear: Fear has to do with punishment. It is a tactic of the enemy to make you think you can't approach God because you will be judged, condemned, or receive the brunt of His anger or punishment. "Has anyone condemned you, woman? Neither do I" (John 8:10-11). There is no sin God will not forgive. Priests have heard it all. When we go to confession, whatever we confess is completely blotted out by God, wiped away.
When Jesus revealed His Sacred Heart to St. Margaret Mary Alacoque, He also told her that He wanted her to have a spiritual director, and it would be Father Claude de Columbiere. So she told Fr. Claude about this, who was extremely skeptical, and he replied, "If He appears to you again, ask Him what the last mortal sin I confessed was. Then I'll know." She agreed. Returning later to Fr. Claude, she shared that the Lord had indeed appeared again, and she was able to ask his question. "Well, what did Jesus say?" Fr. Claude asked. She replied, "He said, 'I don't remember.'"
He became her spiritual director.
Lies: St. Augustine believed them for years, and when he felt torn in breaking free of his sexual addictions, he heard the temptation taunting him: "You can't live without us." But something was telling him that this wasn't true. He heard a child's voice say, "Take and read," and he opened the Scriptures to a passage from St. Paul: "Not in carousing and drunkenness, not in sexual excess and lust, not in quarreling and jealousy. Rather, put on the Lord Jesus Christ, and make no provision for the desires of the flesh" (Romans 13:13-14). And he knew that he wanted to put on the Lord Jesus. Where would we be had he – this man who became a Bishop and a Doctor of the Church – not crossed that bridge and left that sin behind him?
Shame: It keeps us from receiving. Shame is suffocating and it grows in silence and secrecy. The Lord in His goodness knows this and gives us the Sacrament of Confession as a life-saving remedy from death-dealing shame.
St. Ignatius gave us The Fourteen Rules for the Discernment of Spirits, which help us to know if a movement in our soul is from God or from the enemy. In Rule 13, he tells us that the evil one is like a seducer who says to us, "Don't tell anyone about this!" This instills fear in us and keeps us in shame, when bringing it into the light would set us free.
One of the women in our Hope and Healing Mission who had suffered two abortions in her young adult life shared about the day she received a major grace to go to Confession and put Rule 13 into practice.
She had made an appointment with her parish priest, and as she drove to the meeting, the battle was on. She recalled, "I'm clutching the steering wheel when suddenly I started hearing a whisper: 'You don't have to do this. What about the second abortion? Are you going to tell him about that one? You don't have to, you know. Why make this so difficult for yourself?' I was fighting so hard through this, crying and praying the Hail Mary. I was feeling so much conflict and terror because I could not get over that second abortion. Where was this coming from? I lashed back, 'No! I want to heal! Hail Mary, full of grace!' I got there in tears, and Father walked me through my whole confession, and at the end, he put his hands down, as if picking up a lamb and putting it on his shoulders, and said, 'All of heaven rejoices when the lost lamb is found! Welcome home.' For the very first time in my life, I felt alive – and in love."
Unforgiveness: There is a final obstacle to our complete healing. Jesus once came across a man who had been sick for 38 years, sitting by a supposed healing pool. He said to the man, "Do you want to be healed?" The man did not say yes or no; he basically said, "No one helps me to the pool, and every time I do try, there's always another obstacle in my path." Unforgiveness, blame, delaying conversion.
Unforgiveness is like me drinking poison and hoping someone else dies. Forgiveness is a gift I need to give to others so that I can receive it myself. "Forgive, and you will be forgiven" (Luke 6:37).
This can be hard, and the Catechism affirms this, saying it is not in our power to forget an offense or to just stop feeling it; but the Holy Spirit works in the heart that asks for this grace.
Whom do you need to forgive? Ask the Holy Spirit to come, to bring that person to mind, and to free you from any anger or bitterness.
"I will give you a new heart, and a new spirit" (Ezekiel 36:26).
Receiving the Gift of the Kingdom Come
A few years ago, a young woman named Patty came into my life. When her boyfriend found out she was pregnant, he gave her an ultimatum, saying, "You pick: me or the baby?" Crushed and betrayed, she chose her child and moved into the convent with us. Although raised a Buddhist, she would come into our chapel for Holy Hour. She would look at Jesus, and during this time, He began to heal her heart, silently speaking truth about her dignity, His plan for love, and her beauty. Her son came two months premature, and fearful of his survival, Patty asked that he be baptized a Catholic at the hospital and given the name Patrick Joseph. He was put into neo-natal intensive care, and he lived! She realized that if this is what she wanted for him in death, this is also what she wanted for both of them in life. She began going to RCIA classes to enter the Church. One of the other pregnant women living with us was so taken by Patty's joy that she joined her for RCIA classes!
Eventually, Patty's student visa was up, and she decided to return to Thailand. She told this to the priest preparing her, and he said she was indeed ready for Baptism and First Holy Communion. One of my Sisters, Sr. Rita, joined Patty, 3-month-old baby Patrick, and me as we went shopping for her baptismal garment the night before her Baptism. It also happened to be Thanksgiving weekend, and with only one hour before stores closed for the night, we found ourselves rifling through Macy's in Manhattan. It wasn't long before a man who worked there approached me with hesitancy – a Sister in full habit, dress shopping, while holding an infant, at night, by myself – and cautiously asked, "Can I help you, Sister?"
"Yes," I said, "you can pray we find the perfect white dress for that young woman's Baptism!"
And find it he did. The dress was gorgeous – it was white and fit her like it was made for her. He picked shoes to match and rang us up at a generous discount. It was like a dream. When we got home, Patty asked if we had a little chapel veil for her to wear.
She said, "Sister, my heart is pounding in my chest. I feel like tomorrow is my wedding day."
And it was. God wed Himself to her soul in Baptism. Then Jesus gave Himself to her in Holy Communion: "This is my body, given up for you."
"I will create a new heart in you, and give you a new spirit, that you may live."
Heaven starts here by living in the Spirit we have received, who was been poured into our hearts. The Holy Spirit prays in us, teaches us, consoles us, and guides our decisions.
The Lord does not ration the gift of His Spirit, but He also won't force himself on you. He longs to be invited freely. "Ask and you shall receive" (Matthew 7:7).
Jesus, who is love, knows that we have a hunger for love, and He chooses to become our food. He comes to us, individually, intimately, in a way He knows we can receive. He knocks at the door of our hearts.
At a World Youth Day held in Poland, my community helped at a catechetical site. One night, the musician Matt Maher played and Bishop Barron led a Eucharistic procession amidst 18,000 young people on their knees, reaching out and singing like a scene out of the Gospels. The next day, I was talking to one of the young Polish security guards, Radick, and he said, "Sister, last night, in the midst of all of those people, I think I was the only sad one in the room. I just kept thinking, 'Why not me?' How do you know God loves you?"
It flashed me back to a time I felt the same way. It was my first retreat, in Eucharistic Adoration. I remember saying in my heart, "Wow, God, I don't know you like everyone else seems to know you. But I wish I did. I want to know you." For the first time, I had sincerely opened my heart, and without knowing how, I knew that I was loved.
I said, "Jesus gave you this desire to fulfill it. Do you want to pray right now?" He did. So we prayed, and then I said, "Radick, I know God loves you, because I love you. And I'm weak and limited, and He called you into being so He could share His life with you now and be with you forever."
"I will not leave you orphans... I will come to you" (John 14:18).
---
Jesus comes among us, the same Jesus born as a baby in Bethlehem, the same Jesus who healed anyone who came to Him in faith, who restores sight to those who can't see and hearing to those who struggle to hear, who died and rose to forgive sins.
Let us ask the Blessed Mother, who received us as her own children at the foot of that Cross, to take us by the hand so we, too, can give God our "yes:" "yes" to the life the Father gave me, "yes" to the new heart Jesus won for me, and "yes" to the Spirit to live His life in me.
He sees you. He loves you. He has come for you. Open your heart and receive the promise.
Related Articles