About the Author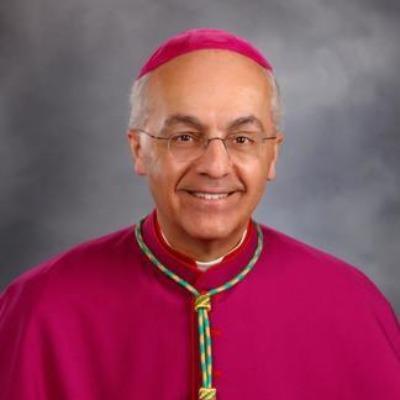 Contributor
Bishop of Bismarck

Bishop David Kagan, D.D., P.A., J.C.L., was born in Waukegan, Illinois, Nov. 9, 1949, and grew up in Spring Grove. He holds a B.A. in Philosophy from Loras College in Dubuque, Iowa an S.T.B. in Sacred Theology and M.A. in Sacred Theology and a licentiate in Canon Law all from the Pontifical Gregorian University in Rome. Bishop Kagan was ordained to the priesthood by Bishop Arthur J. O'Neill in 1975. He served the Diocese of Rockford, Illinois, in several parishes both as associate pastor and pastor. He has served as chaplain for Maria Linden and for the Poor Clare Colettines in Rockford. He has been director of the Office of Communication and of Vianney Oaks Retirement Home.

Bishop Kagan's diocesan administrative positions included service to the Tribunal as judge, vice-officialis and as officialis; service as chancellor ad interim, promoter of the Third Legislative Synod of the diocese; associate publisher of The Observer; misconduct officer for the diocese; and service as diocesan consultor, moderator of the curia, and vicar general.

Bishop Kagan was named a Prelate of Honor of His Holiness and received the title of monsignor in 1994 and was admitted to the Equestrian Order of the Holy Sepulchre of Jerusalem as a Knight Commander in 1995. In July 2011, he was invested in the Ferraiolo of a Prelate to signify his elevation to the title of Protonotary Apostolic Super Numerary of the Supreme Pontiff which is the highest level of honor for a monsignor.

Following his appointment by Pope Benedict XVI, David D. Kagan became the seventh Bishop of Bismarck on November 30, 2011. On July 18, 2012, upon the appointment of then-Bishop of Fargo Samuel Aquila as Archbishop of Denver, Pope Benedict XVI named Bishop Kagan apostolic administrator of the Diocese of Fargo. He served in this role until Monsignor John Folda was ordained and installed as the eighth Bishop of Fargo on June 19, 2013. Bishop Kagan began a three-year term on the Board of Governors at Kenrick-Glennon Seminary in St. Louis, Missouri on January 1, 2014. He also currently serves as a member of the Bishops Committee for Ecumenical and Interreligious Affairs and the Bishop's representative to the Roman Catholic- Evangelical Dialogue.
Published Pieces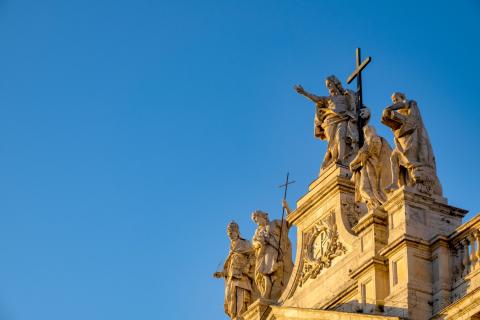 Science within the Church
What does it mean to be a Catholic scientist?
Most Rev. David D. Kagan
Feb 16, 2023