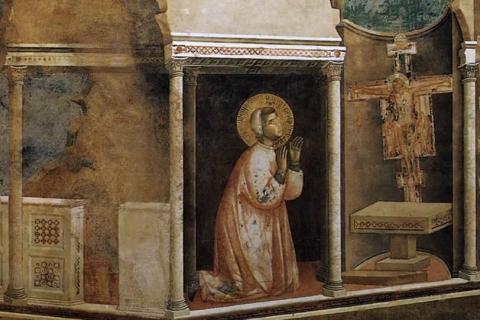 Giotto's "Miracle of the Crucifix"
Giotto's "Miracle of the Crucifix" captures the intimate moment of St. Francis of Assisi's vocational call before the crucifix of San Damiano Chapel.
Da Vinci's "Saint John the Baptist"
Da Vinci portrays a youthful Baptist, leaning into the light to invite the viewer's gaze to heaven.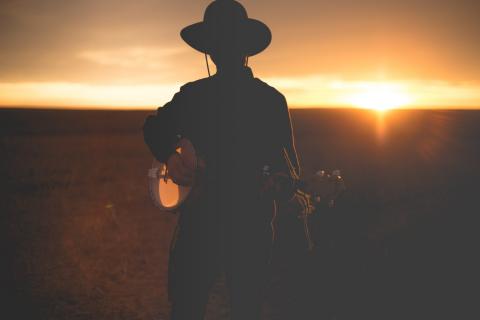 Why We Play
Folk music helps us to reflect on the past, build community, and refresh our spirits, ultimately speeding us along in our attempts to build a Christian culture.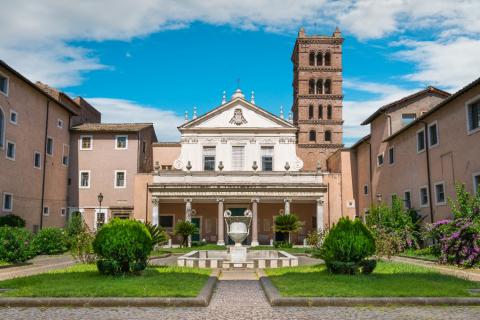 Santa Cecilia in Trastevere
The Basilica of Santa Cecilia in Trastevere, standing in the location of the house of the beloved third-century virgin martyr, shows forth the vast centuries of Church history.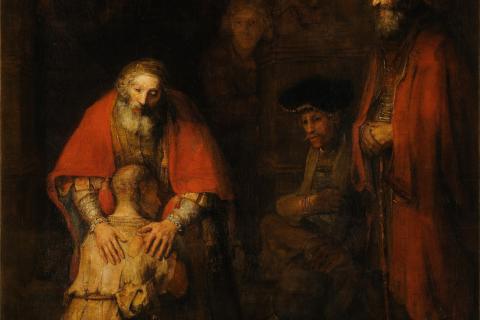 Rembrandt's "The Return of the Prodigal Son"
In "The Return of the Prodigal Son," Rembrandt shows the desolation that comes from a life of sin, a brother on the cusp of a decision, and the embrace of mercy.
The Church of the Transfiguration on Mount Tabor
Pilgrims have ascended Mount Tabor in southern Galilee for centuries to venerate the place where Peter, James, and John witnessed the Transfiguration of Christ.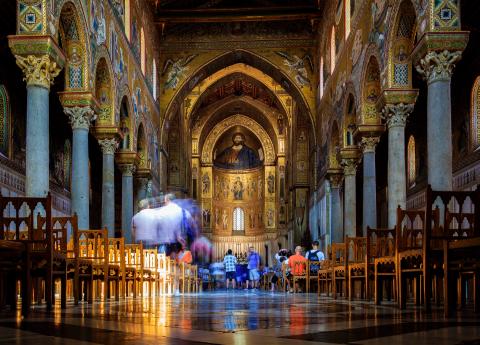 Monreale Cathedral, Sicily
Covered in nearly 65,000 square feet of glass mosaics, the interior of the Cathedral of Monreale immerses pilgrims in the story of the Bible in dazzling gold.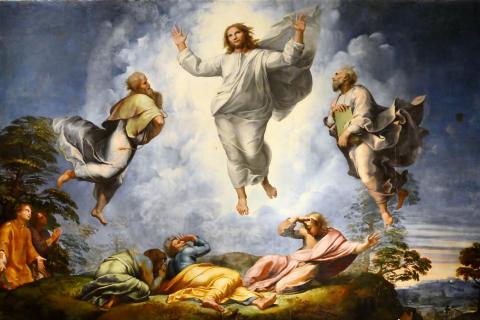 Raphael's "The Transfiguration"
In "The Transfiguration," Raphael interweaves the glory of Christ made manifest in the Transfiguration, the suffering of humanity shown in a young demoniac, and the intercessory role of the Church.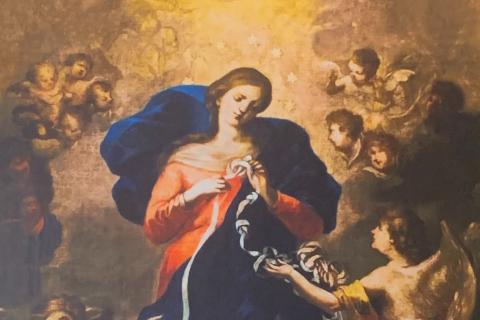 Mary, Untier of Knots
Devotion to Mary, Untier of Knots, was born from a painting of the same name and highlights Mary's loving interventions into our lives.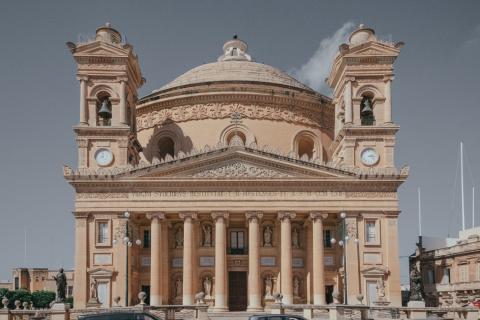 Rotunda of Mosta
The Rotunda of Mosta, which is located in a small town in the heart of Malta and boasts one of the world's largest unsupported domes, was constructed largely by local volunteers.